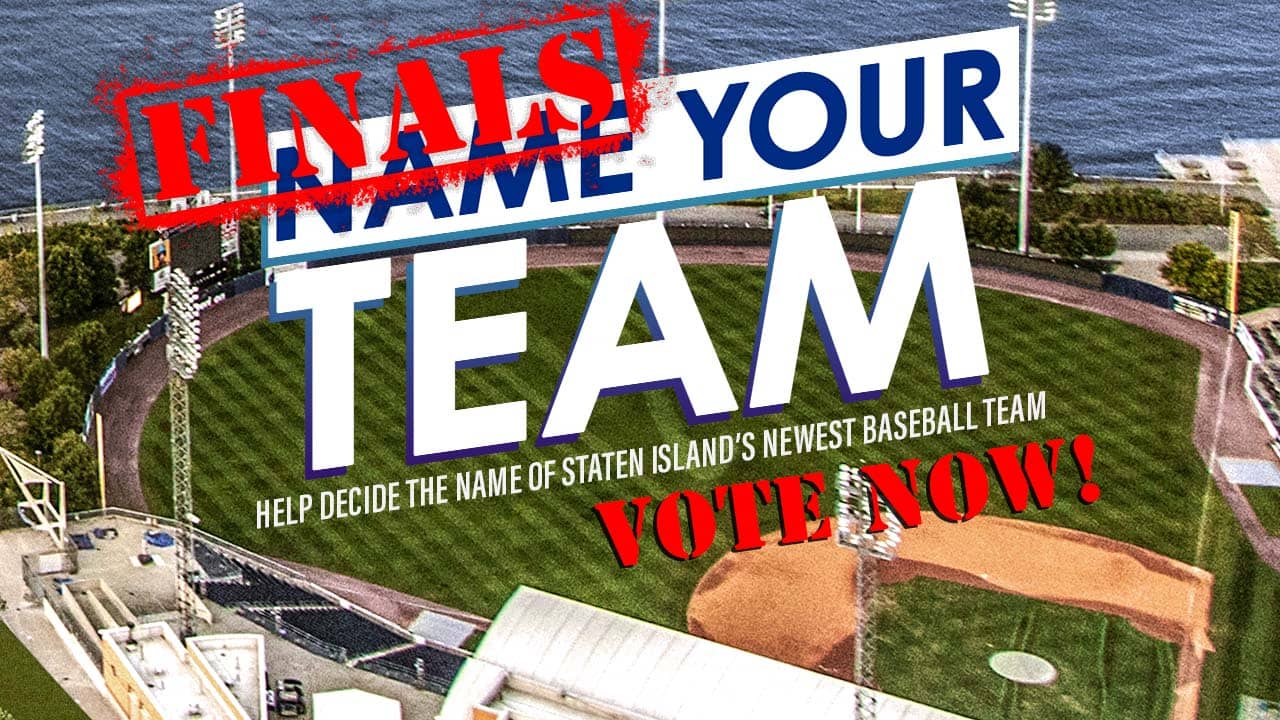 After 2000 submissions from fans, a fan vote on a seven name short list and now its down to three names for Staten Island's new professional baseball team!! Thank you for your commitment to helping create our hometown team!
The final vote starting Wednesday, 10/6 to help us select the winning name from the Final Three!
Fan voting is for reccomendation purposes only and more finalists may be added at anytime!
This contest is expired.