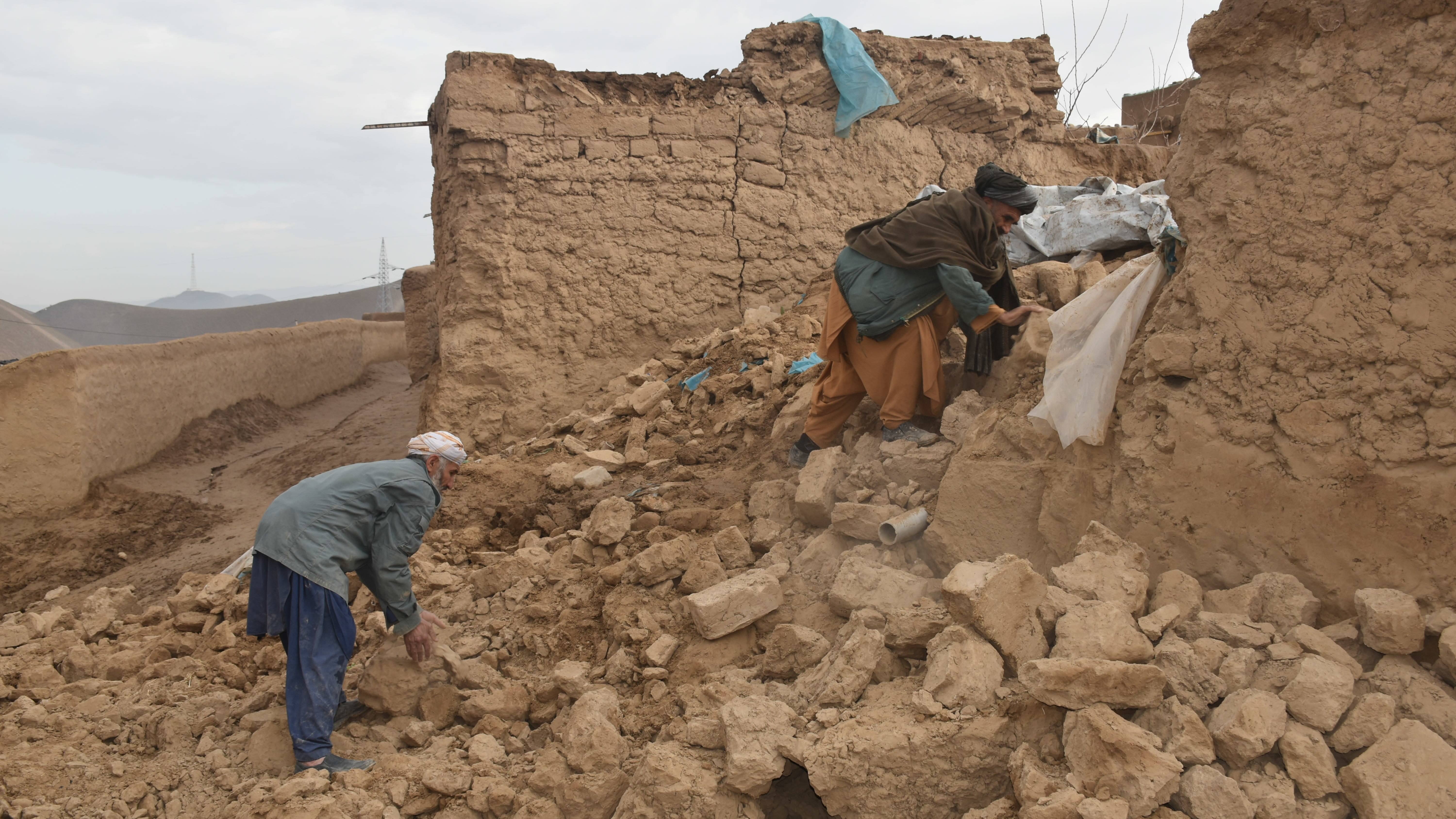 (220118) -- BADGHIS, Jan. 18, 2022 (Xinhua) -- Photo taken on Jan. 18, 2022 shows damaged mud houses after an earthquake in Qadis district of Afghanistan's western province of Badghis. The death toll from the magnitude 5.6 earthquake striking Afghanistan's western province of Badghis Monday afternoon has risen to 22, according to a provincial official on Tuesday. (Photo by Mashal/Xinhua) (Photo by Xinhua/Sipa USA)
KABUL, Afghanistan (AP) — Afghanistan's state-run news agency reported a powerful earthquake struck a rural, mountainous region of the country's east, killing 1,000 people and injuring 1,500 more.
Wednesday's quake was one of the deadliest in decades. Officials warned that the already grim toll may still rise. Information remained scarce on the magnitude 6.1 earthquake near the Pakistani border.
But quakes of that strength can cause severe damage in an area where homes and other buildings are poorly constructed and landslides are common. The disaster posed a major test for the Taliban-led government.
The Taliban seized power last year as the U.S. planned to pull out from the country.
—Copyright 2022 Associated Press. All rights reserved. This material may not be published, broadcast, rewritten, or redistributed.