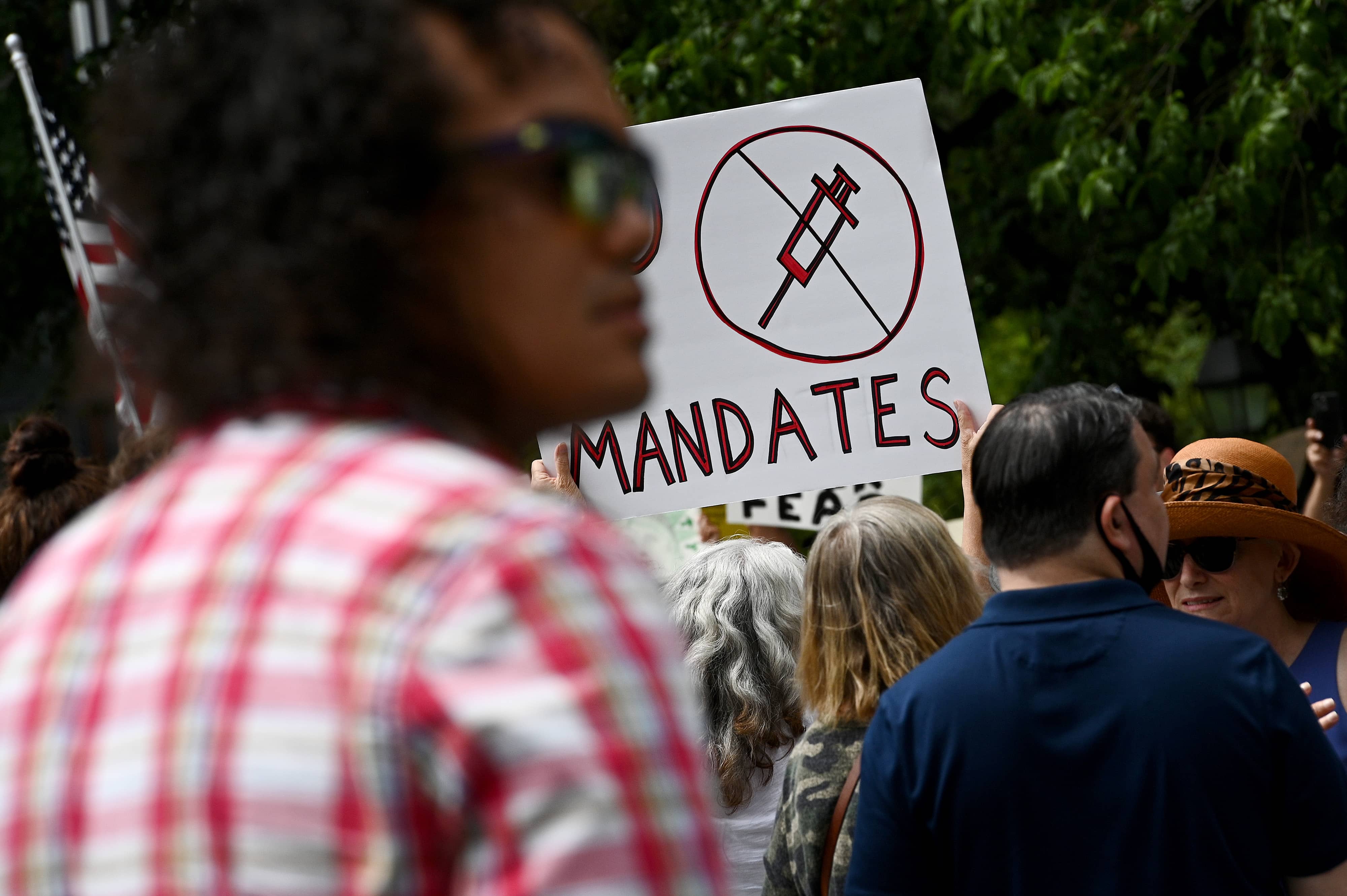 © Anthony Behar
ALBANY, N.Y. (AP) — New York health care workers will be able to seek religious exemptions from a statewide COVID-19 vaccine mandate as a lawsuit challenging the requirement proceeds, a federal judge ruled Tuesday.
Judge David Hurd in Utica had issued a temporary restraining order a month ago after 17 doctors, nurses and other health professionals claimed in a lawsuit that their rights would be violated with a vaccine mandate that disallowed religious exemptions.
Hurd's preliminary injunction Tuesday means New York will continue to be barred from enforcing any requirement that employers deny religious exemptions. And the state cannot revoke exemptions already granted.
Gov. Kathy Hochul said she will fight the decision in court "to keep New Yorkers safe."
"My responsibility as governor is to protect the people of this state, and requiring health care workers to get vaccinated accomplishes that," she said in a prepared statement.
State health officials told media outlets last week that about 7,000 hospital workers out of about 500,000 had sought nonmedical exemptions, along with almost 3,000 nursing homes workers out of about 140,000.
Hurd wrote that the health care workers suing the state were likely to succeed on the merits of their constitutional claim. The question presented in this case, Hurd wrote, is whether the mandate "conflicts with plaintiffs' and other individuals' federally protected right to seek a religious accommodation from their individual employers. The answer to this question is clearly yes."
Hochul's administration began requiring workers at hospitals and nursing homes to be vaccinated on Sept. 27 and more recently expanded the requirement to include workers at assisted living homes, hospice care, treatment centers and home health aides.
—Copyright 2021 Associated Press. All rights reserved. This material may not be published, broadcast, rewritten, or redistributed.