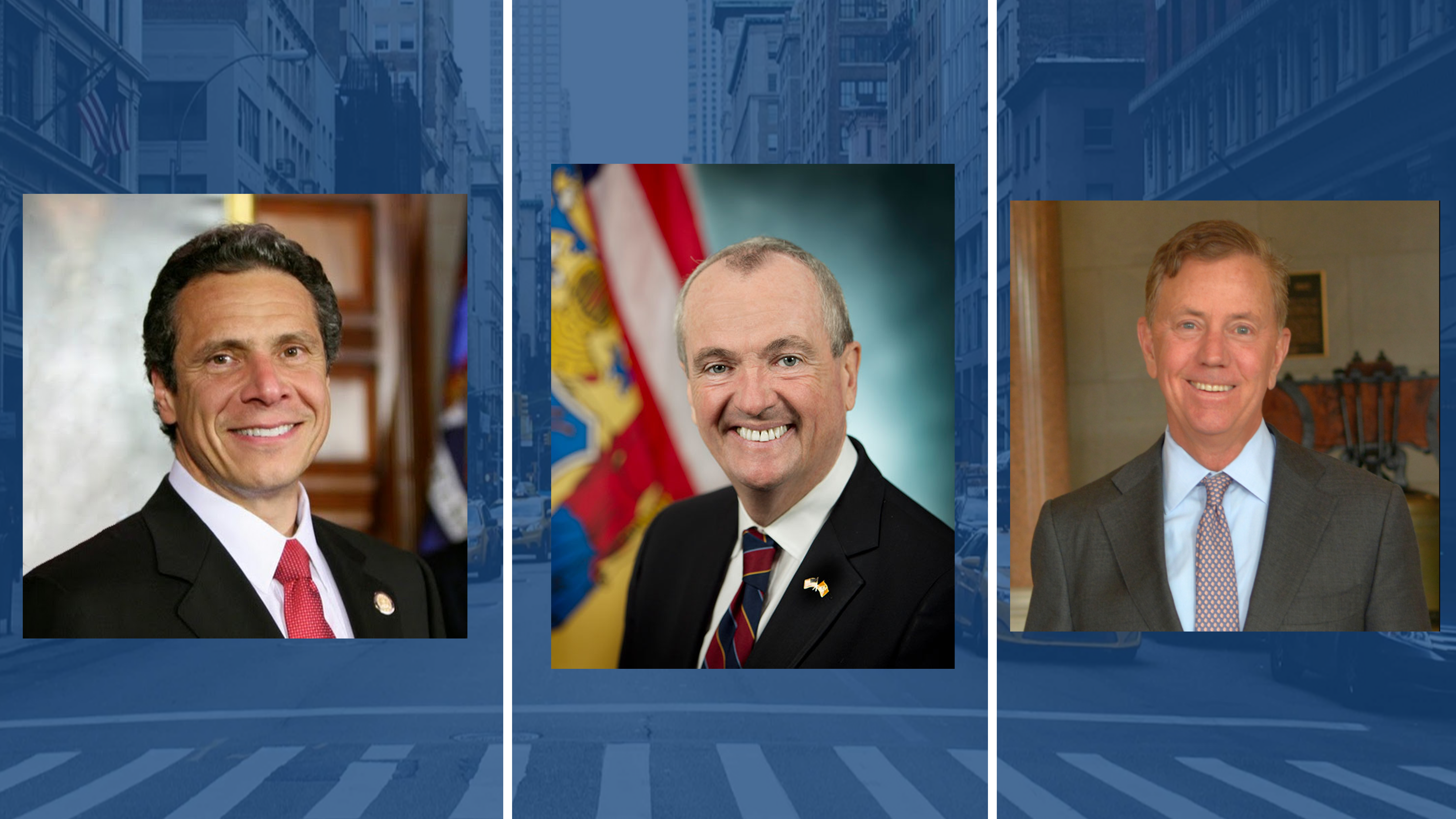 New York, NY (77WABC)-  A date has been set!  New York Governor Andrew Cuomo making a major announcement when it comes to the re-opening of New York State and the neighboring tri-state region.
May 19th is the day the Governor says a significant easing of COVID-19 pandemic restrictions on the region's businesses, venues and gatherings given significant progress in vaccinations and sustained reduction in COVID-19 cases and hospitalizations.
The Governor says the lifting of capacity regulations with caution is a collaborative decision made by Cuomo and his fellow neighboring Governor's Phil Murphy of New Jersey and Ned Lamont of Connecticut.
"The key is a smart reopening.  Reopening is not a light switch," said New York Governor Andrew Cuomo during his daily briefing from his Manhattan offices.  "It's a smart reopening, it's a measured reopening, it's a phased reopening.   But we are at a point now where we are going to take a major step forward," Cuomo went on to say.
The Governor says it was important to conduct the re-opening with New Jersey and Connecticut in order to ensure there was a cohesive coordination with this major easing of restrictions.   Governor Cuomo says all three governors took the same approach, as they did when they enacted shutdown orders, during the heart of the pandemic last year.
The decision, according to health officials, is based solely on the science and data. New York State's positivity rate for COVID-19 has dramatically dropped 50%  in the past month with a 38% decline in hospitalizations.
Today's update on the numbers:

Total COVID hospitalizations are at 2,539.

Of the 113,139 tests reported yesterday, 2,200 were positive (1.94% of total).

Sadly, there were 37 fatalities. pic.twitter.com/AQn7ckKFJZ

— Andrew Cuomo (@NYGovCuomo) May 3, 2021
Governor Cuomo also announced the NYC's subways will resume 24/7 service effective May 17th.   The announcement comes a day after New York Senior Senator Chuck Schumer held a press conference on Sunday, urging the MTA to resume back to normal service.
Cuomo says he was emphatic MTA leadership about keeping the subway system clean and safe for straphangers who will be returning back to using the service.   Subways are currently shuttered from 2 to 4 am for cleaning and disinfection.
Start spreadin' the news…

24/7 subway service will return on May 17th.

Welcome back, New York.
🗽 pic.twitter.com/eaOeIfMvCM

— MTA. Wear a Mask. Stop the Spread. (@MTA) May 3, 2021
The Garden State also announced the easing of major restrictions across the Hudson River.  Among them include:
Outdoor gatherings increases to 500 individuals
Dance floors reopen at private, catered events
Indoor room capacities increase to 50%
Prohibition on bar-side seating will be lifted on May 7th
Outdoor gathering limits will be completely lifted on May 19th
The steps announced today are the most aggressive steps we have taken to reopen to date.

We feel confident we can do this safely because our numbers have trended decisively in the right direction over the last three weeks.

— Governor Phil Murphy (@GovMurphy) May 3, 2021
With the new measures in all three states, the trio of Governors did say the capacity restrictions being lifted, do come with some measure of rules.   All venues must adhere to keeping a six-feet distance rule, as required by guidance from the Centers For Disease Control (CDC).
While most industry capacity restrictions will be lifted, industry-specific requirements will remain in effect for a longer period of time, including state or local health authority event notification, health screening, contact information for tracing, enhanced air handling and building system standards, hand hygiene, and environmental cleaning and disinfection protocols.
All three states will continue to provide additional guidance on these provisions as they apply to each industry.