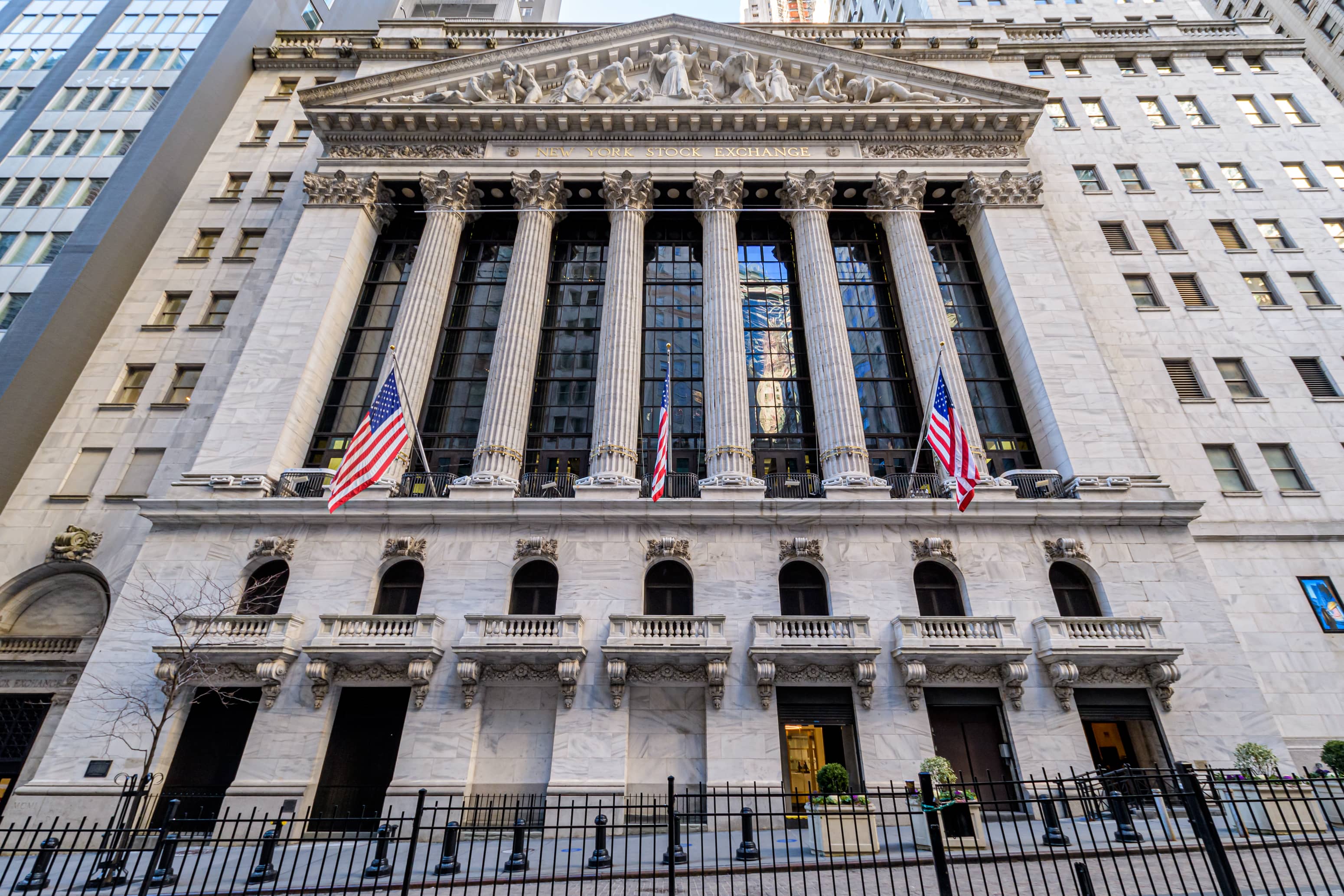 Front view of The New York Stock Exchange in Wall Street. (Photo by Erik McGregor/Sipa USA)
NEW YORK (AP) — The erratic trading in shares of underdog companies like GameStop that turned markets combustible last week appears to have migrated to commodities, sending silver prices surging to an eight-year high.
Silver futures jumped more than 9% on Monday to $29.42 per ounce following strong gains over the weekend.
Some analysts called price jump the latest assault by the smaller investors who sent GameStop soaring recently. But many of those same traders instead called it a trap set by hedge funds to divert their attention away from GameStop, as the saga captivating Wall Street gets even more dramatic.