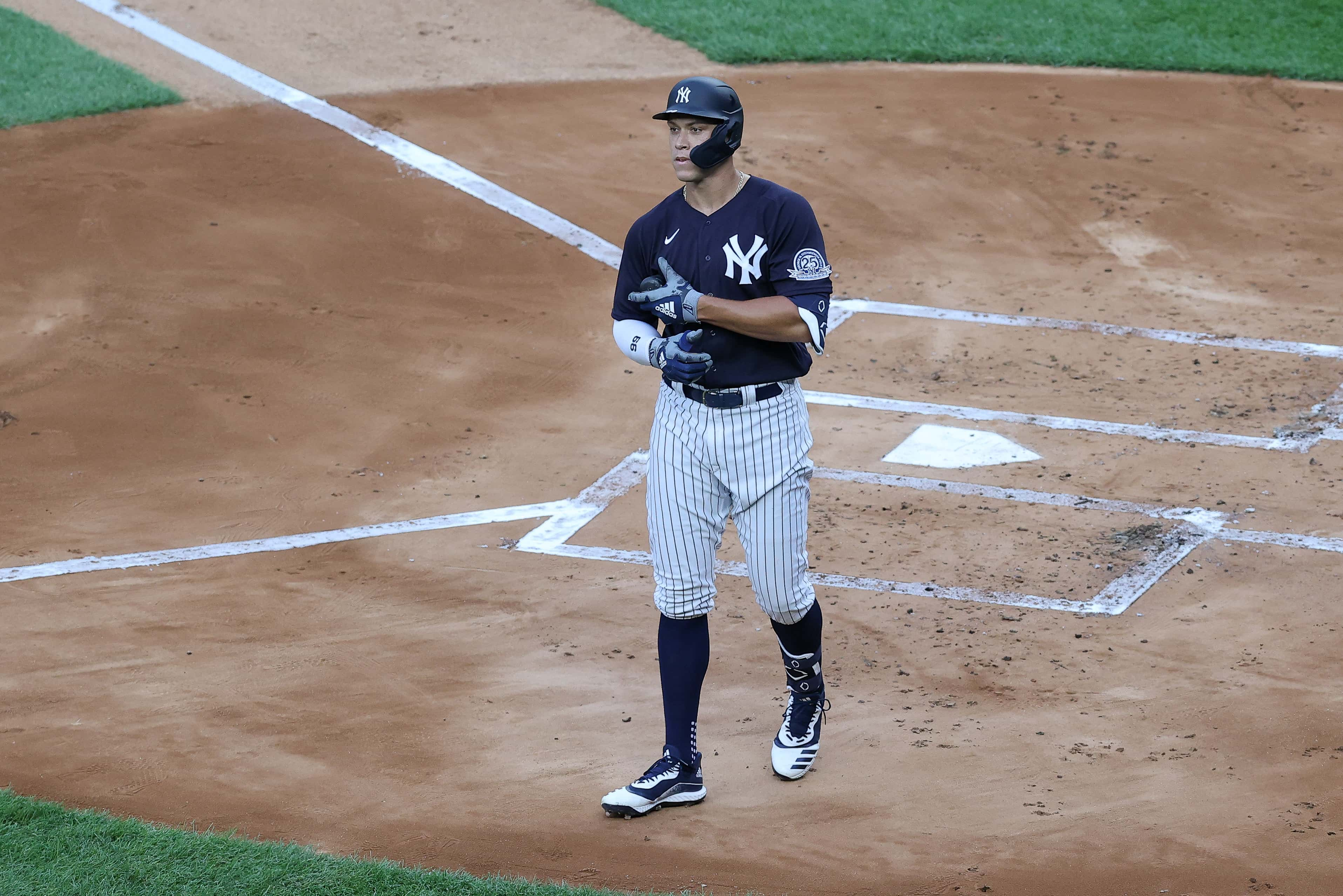 NEW YORK (77 WABC) — There was no doubt in the mind of Aaron Judge that he would be ready to go whenever the season began. He reiterated that feeling following the Yankees' first intrasquad game on Monday.
"I'm game-ready. Like I told you guys in spring training, I was going to be ready for Opening Day," Judge told reporters. "I'm feeling good. The biggest thing now is just getting the reps in because I missed so many at-bats in spring training. I didn't get all the reps in the outfield, reps on the bases. Right now, it's just about getting my timing back in the game and just getting my game reps in and go out there for 60 games."
Judge had been rehabbing from a stress fracture to his first right rib and subsequent punctured lung that occurred last season in September. It kept the Yankee slugger out of the team's original spring training back in February and March, before the COVID-19 pandemic shut everything down.
Aaron Judge: I'm game ready. pic.twitter.com/2l242a5vpm

— YES Network (@YESNetwork) July 7, 2020
Judge had remained in Tampa Bay to rehab the injury in the hopes that he would be ready for opening day.
On Monday, Judge started in right field for the Yankees' squad against the bombers' squad in a team scrimmage held at Yankee Stadium. Judge went 0-for-2, grounding out in his first at-bat and then he struck out looking in his second.
"It feels good to be back on the field," Judge said. "I kept inching, trying to push them on the regimen a little bit on what we could do because my body was feeling great. I know we had a limited time to get ready for the season because we never knew when it was going to start."
It was announced on Monday that the Yankees would start their season in Washington D.C. against the Nationals on July 23.