TALKRADIO 77 WABCs Holiday Radiothon for the Kids at Cohen Childrens Medical Center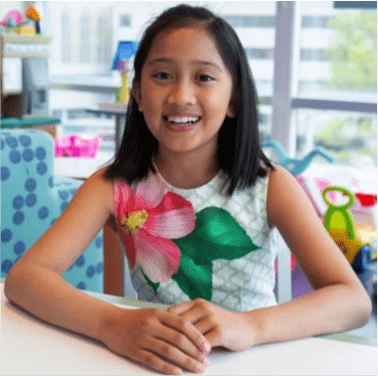 PATIENT NAME: Zoe Carino
PATIENT AGE: 10
PATIENT DIAGNOSIS: Neuroblastoma
BIOGRAPHY:
Father felt lump on the back of Zoes neck when she was 18months old.
Her doctor then had her go straight to Cohen Childrens. After two long days of testing, Zoe was diagnosed with Neuroblastoma, a rare childhood cancer.
Unable to operate because of the size and location of the tumor, Zoe participated in clinical trial.
Cohen Childrens not only treated Zoe, but the entire family – support, guidance and help.
Now cancer free.
LISTEN TO BERNARD MCGUIRK AND SID ROSENBERG SPEAK WITH ZOE'S MOTHER, MARIA CARINO, ABOUT THE DIAGNOSIS AND THE CARE FROM COHEN'S CHILDREN'S HOSPITAL.
On Friday, December 13th TALKRADIO 77 WABCs Bernie & Sid in the Morning and Curtis & Juliet will be broadcasting live from Cohen Childrens Medical Center in New Hyde Park
• • •
Funds raised during the radiothon will be used to improve life-saving patient care and equipment, pediatric research, Child Life services, and charitable cases.
This means that the money goes when and where it is needed most.  If a piece of equipment is needed to enhance care and save more lives, it will be purchased with the funds you are contributing!
Cohen Childrens Medical Center is a proud partner of Childrens Miracle Network and has been the local Childrens Miracle Network hospital covering all of New York City and Long Island since 1997.
Please join us this holiday season and give back to the children in need