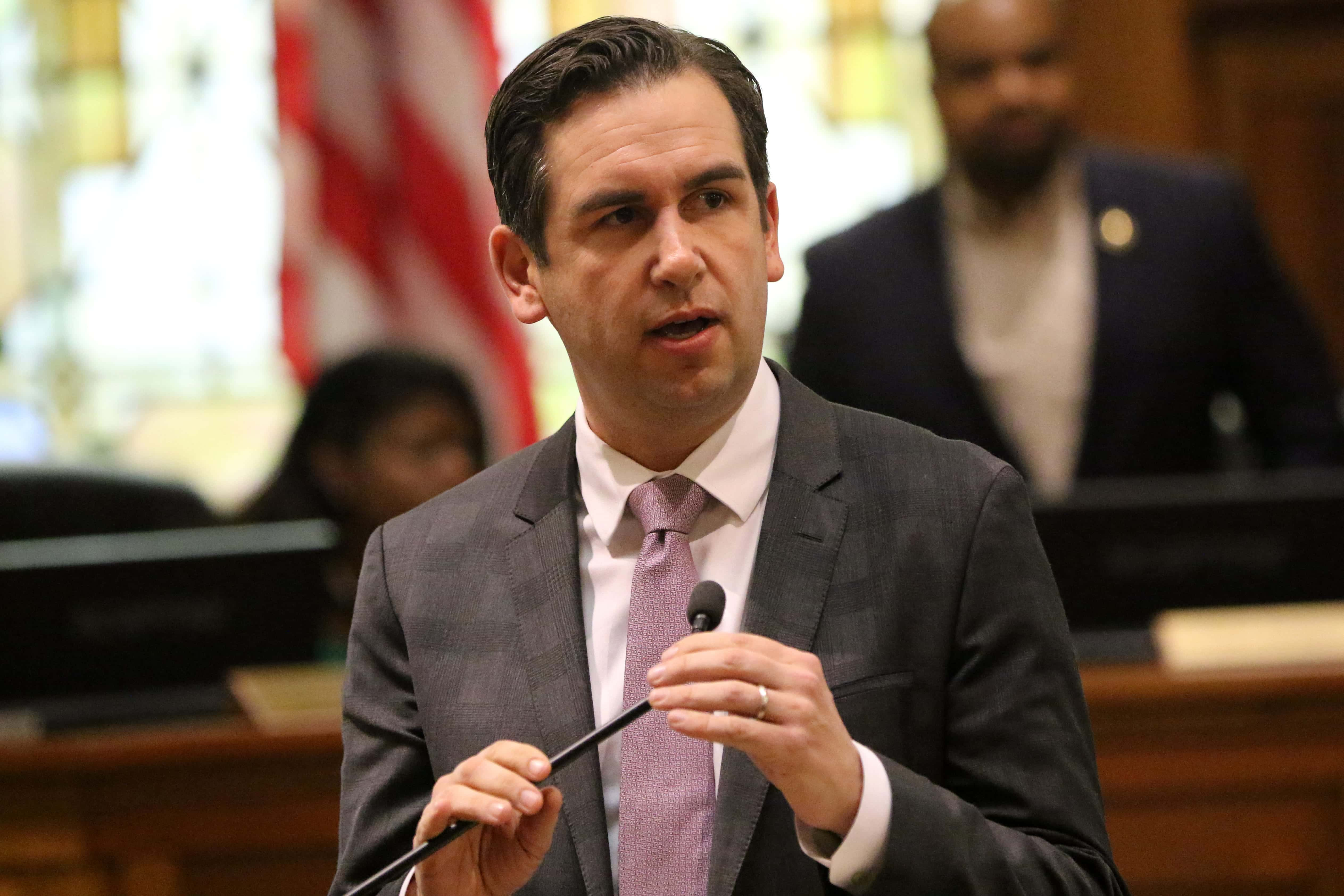 Jersey City Mayor Steven Fulop is shown at city hall, just before announcing the promotion of three officers to detective for their actions on December 10 to prevent further loss of life during the gun battle. Wednesday, January 15, 2020 Jc Pd Officers Promoted To Detective
NEW YORK (77 WABC) — Jersey City is taking proactive steps to stay ahead of the coronavirus. Mayor Steven Fulop outlined the ways to keep his residents from catching the virus that includes a 10 p.m. curfew at nightclubs and bars.
Venues with 25 or more people, including restaurants and bars, will be asked to maintain attendance in case of tracking for exposure is required.
Fulop is also canceling all city-sponsored or city-involved events to avoid large gatherings. The restriction will last at least a week.
The city is also setting up a 24-hour hotline for anyone who thinks they have been exposed to the virus. The number is 201-547-5208.
There have been no cases of coronavirus in Jersey City.
This was our OEM meeting. We had an update for press on JC Public Schools, we set a nightclub/liquor license curfew for 10pm to better limit uncontrolled large gatherings, we are going to appointment only for city services to practice ourself what we ask others to do, we are… https://t.co/O3KF17f8P7

— Steven Fulop (@StevenFulop) March 12, 2020
doing outreach to banquet halls and places or worship to educate them on what types of info is needed, we are cancelling many city events, the JC medical center is prepared for any situation,

— Steven Fulop (@StevenFulop) March 12, 2020