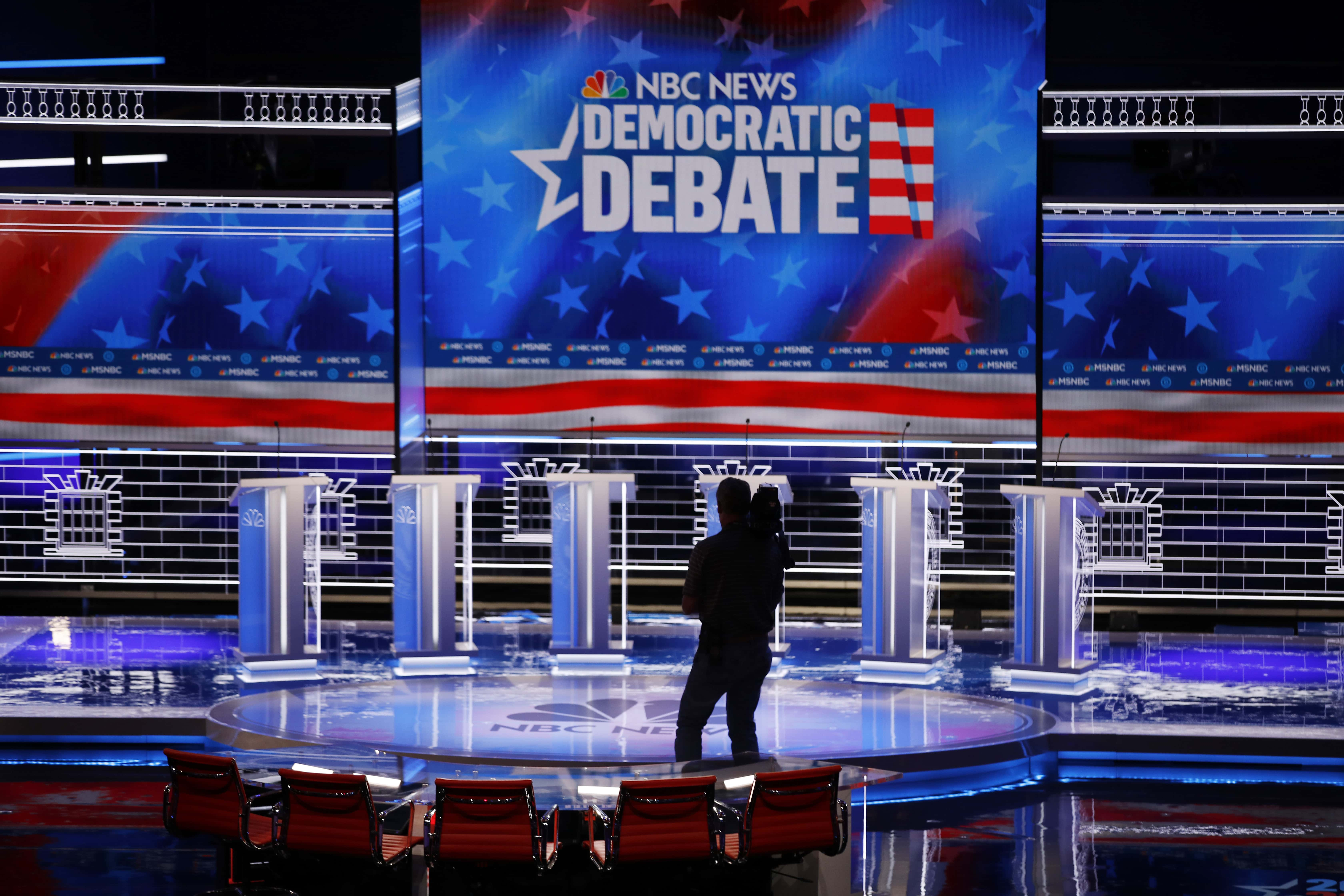 A cameraman walks across the stage during setup for the Nevada Democratic presidential debate Tuesday, Feb. 18, 2020, in Las Vegas. (AP Photo/John Locher)
NEW YORK (77 WABC) — Six Democratic challengers for the presidential nomination gather for their ninth debate tonight in Las Vegas, but it's the first for former New York mayor Michael Bloomberg.
He'll join Senator Bernie Sanders, former South Bend, Indiana Mayor Pete Bulligieg, Senator Elizabeth Warren, Senator Amy Klobuchar and former Vice President Joe Biden who qualified for the debate, just days before the Nevada caucuses.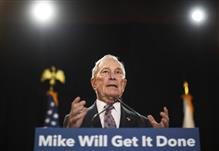 "Many of them see [Bloomberg] as a sort of a usurper," Alain Sanders, professor of political science at St. Peter's University in Jersey City, said.  "Bloomberg is kind of a newcomer, who's using his cash to get a place in the contest. I think many of them, aside from the fact that ideologically they find that upsetting, I think personally they also find that upsetting."
Prof. Sanders says voters not only want to see Bloomberg discuss the issues, they want him to address the controversies from his past, namely stop-and-frisk and new allegations of sexual discrimination.
But the event is also a chance for Biden to reconnect with the electorate. He stumbles into Nevada with fourth-place and fifth-place finishes in Iowa and New Hampshire, respectively.  Prof. Sanders says the Biden under-performing is a main reason the billionaire is now part of the field.  "Bloomberg was basically betting on that."
While Bernie Sanders appears to have the edge among progressive Democrats, it's the moderates where it's more crowded. Professor Sanders (no relation) says that wing of the party needs find a consensus who can oppose the Vermont senator.
"What you really need to see, and I think what the Democratic establishment is looking to see, is one of the moderate candidates sort of emerging," Prof. Sanders says.
Rep. Tulsi Gabbard and billionaire Tom Steyer remain in the race, but did not qualify for the debate stage.