Smart Oil and Gas was founded from a desire to inform and educate the investing public about Oil and Gas and the multitude of investment opportunities available within the industry. As industry insiders, we want to level the playing field for sophisticated investors, instilling in them the confidence and the right tools to make Smart Oil and Gas investment decisions.
Visit SmartOilandGas.org for more information.
Smart Oil & Gas Recent Post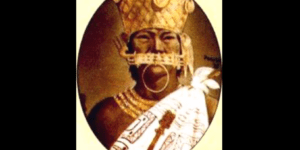 Image:   The main leader of the Muisca on the Bogotá savanna at the time of conquest was Tisquesusa. He led numerous efforts to...
Read More
221: #NewWorld Venezuelans sell gasoline on ...
The John Batchelor Show
Smart Oil & Gas Video Playlists