Radiosurgery New York with Dr. Lederman

Dr. Gil Lederman is an Oncologist and has more than two decades experience performing Stereotactic Radiosurgery.
From Lederman's home in Iowa where he attended the University Of Iowa School Of Medicine to Harvard Medical School where he was trained in Medical Oncology at the Harvard Medical School Dana Farber Cancer Center and the Harvard Medical School Joint Center for Radiation Therapy, he has been a thoughtful advocate of innovative treatment for those with brain tumors. Lederman is Board Certified in Radiation Oncology, Medicine Oncology and as well, Internal Medicine. He was trained in Internal Medicine at the combined Michael Reese/University of Chicago program.
Dr Lederman has personally treated thousands of people with benign and malignant brain tumors as well as Prostate Seed Implantations in over 3000 men and is a leading expert in the field of Prostate Cancer treatment.
He is now located at Radiosurgery New York
Contact Details:
Website: http://rsny.org
Address : 1384 Broadway at 38th Street, New York 10018
Phone: 212-CHOICES (212-246-4237)
Radiosurgery New York with Dr. Lederman Recent Post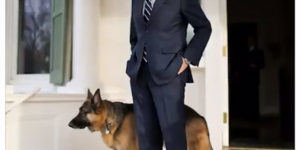 (77WABC) – They may be man's best friend but they're also apparently Joe Biden's biggest fans. According to an article in The Daily Beast,President...
Read More
Rev. Billy Radio 11/29/20
Reverend Billy Radio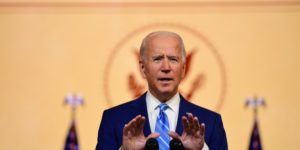 WILMINGTON, Del. (AP) — President-elect Joe Biden fractured his right foot while playing with one of his dogs, an injury discovered in a scan...
Read More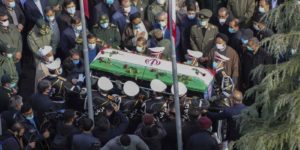 TEHRAN, Iran (AP) — A top Iranian security official on Monday accused Israel of using "electronic devices" to remotely kill a scientist who founded...
Read More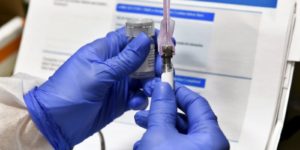 ASSOCIATED PRESS (77WABC) – Moderna Inc. said it would ask U.S. and European regulators Monday to allow emergency use of its COVID-19 vaccine as...
Read More
Radiosurgery New York with Dr. Lederman Photos
Radiosurgery New York with Dr. Lederman Video Playlists