Radiosurgery New York with Dr. Lederman

Dr. Gil Lederman is an Oncologist and has more than two decades experience performing Stereotactic Radiosurgery.
From Lederman's home in Iowa where he attended the University Of Iowa School Of Medicine to Harvard Medical School where he was trained in Medical Oncology at the Harvard Medical School Dana Farber Cancer Center and the Harvard Medical School Joint Center for Radiation Therapy, he has been a thoughtful advocate of innovative treatment for those with brain tumors. Lederman is Board Certified in Radiation Oncology, Medicine Oncology and as well, Internal Medicine. He was trained in Internal Medicine at the combined Michael Reese/University of Chicago program.
Dr Lederman has personally treated thousands of people with benign and malignant brain tumors as well as Prostate Seed Implantations in over 3000 men and is a leading expert in the field of Prostate Cancer treatment.
He is now located at Radiosurgery New York
Contact Details:
Website: http://rsny.org
Address : 1384 Broadway at 38th Street, New York 10018
Phone: 212-CHOICES (212-246-4237)
Radiosurgery New York with Dr. Lederman Recent Post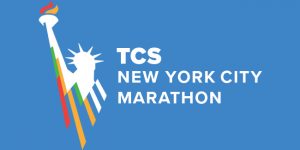 TALKRADIO 77 WABC's Sid Rosenberg will be broadcasting LIVE the morning of the New York City Marathon from Session 73, located near the...
Read More
Radiosurgery New York with Dr. Lederman Photos
Radiosurgery New York with Dr. Lederman Video Playlists