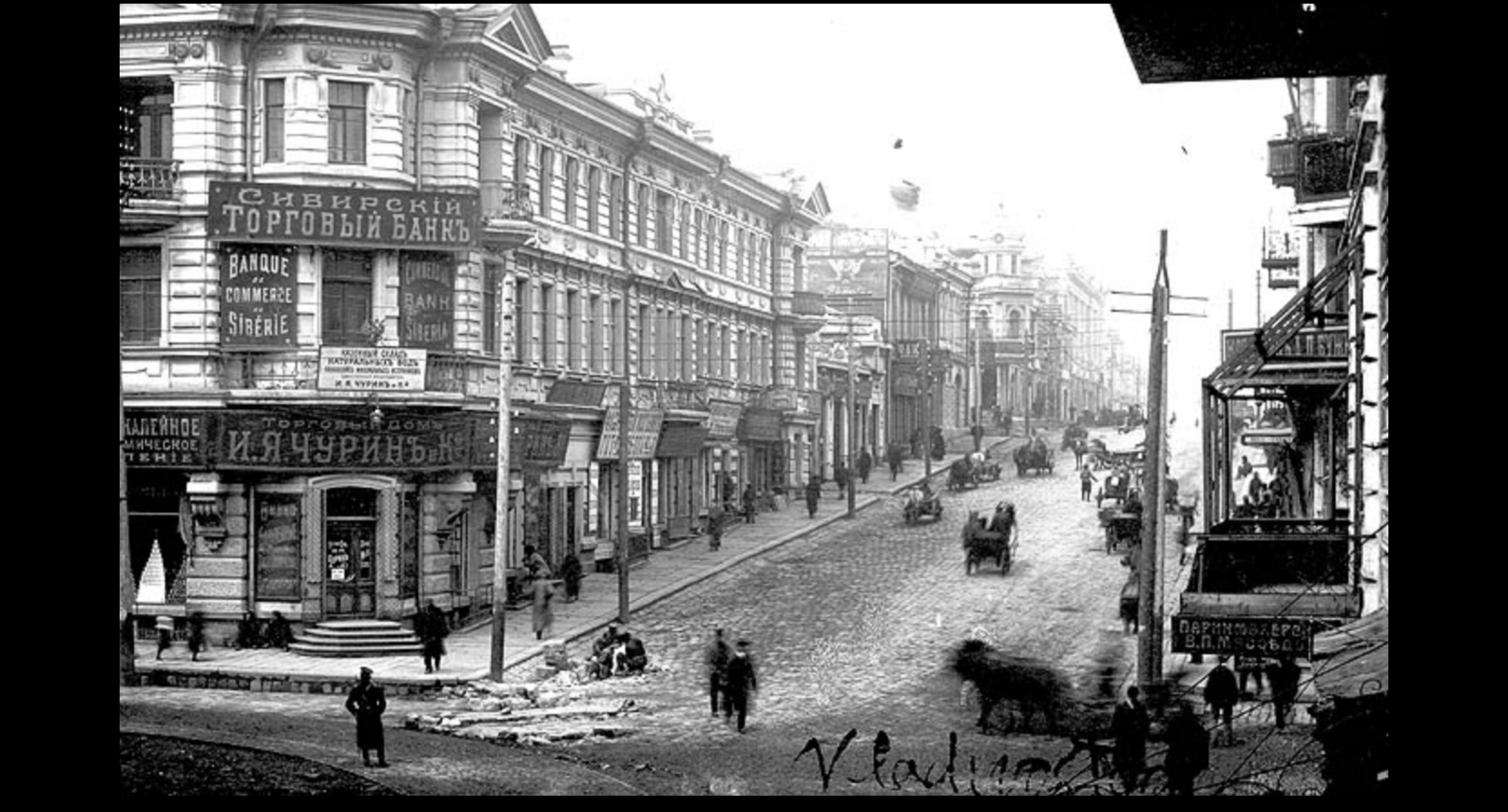 Image:  Vladivostok in 1910
Gregory Copley, Defense and Foreign Affairs, and author:
The New Total War of the Twenty-first Century,
in re: Xi has trouble in Moscow. Vladivostok: Russia celebrated the 150th anniversary of conquering Vladivostok, with concomitant unhappiness in Beijing.  Recall that Argentina invaded the Falklands in a war he couldn't win.  Xi has failed in invading Taiwan, not doing well in South Chia Sea, and doing badly in India. He may claim that Vladivostok is actually Chinese.  The Russian pushback was immediate and strong. Russia and China have claims of about a million square miles on each other's territory.  The newest Chinese fighter is stolen from the US with a Russian engine; and China's space program is basically Russian. No love lost 'twixt them.  In 1973, the Sino-Soviet conflict was considered to be a permanent dispute, and nothing has been done to ameliorate.  China still has to worry about the khanate of East Turkestan.
Analysis. By GIS/Defense & Foreign Affairs Staff. Was it coincidence? Or was it a new gambit by People's Republic of China (PRC) Pres. Xi Jinping to galvanize "Chinese nationalism" as means of counter-acting the growing internal criticism he faces? 
A growing chorus began at the beginning of July 2020 among PRC officials complaining that Russia was occupying Chinese territory. The com- plaint was nothing new, but what was the point of raising the issue again at this time, particularly when Pres. Xi was un-der so much — and increasing — pressure to show some kind of success and leader-ship in the face of declining PRC fortunes?1 
The territorial claims which China has with Russia, and vice-versa, are extensive, and more than a century old, but this time the issue was just Vladivostok. 
The port capital of the Russian Far East, Vladivostok, was, until the 1860 Treaty of Pe-king [now Beijing], part of China's Qing dynasty, when the area — then undeveloped — was known as Haishenwai. The city itself, although now large and symbolic of Russia's reach into the Pacific, is only a small part of the territory which Beijing has claimed should be returned to the PRC, and is matched by a similar claim by Russia against the PRC. 
The current dispute began when the Russian Embassy in Beijing made a statement on the PRC micro-blogging website, Weibo, celebrating the 160th anniversary of the found-ing of Vladivostok. A number of PRC officials and ostensibly private sector individuals began responding vociferously on social media. 
Was Beijing seriously raising the issue of territorial claims against Russia at this stage, when the Communist Party of China (CPC) least needed to provoke differences with its most significant strategic partner, albeit an historical rival.
219: Is Vladivostok in the frantic Xi-PRC app...