Finca Tapas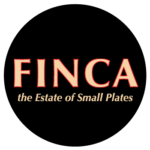 Business Name:
Finca Tapas
Business Offerings/Specials (i.e. Curbside Pick-up, Family Dinner Package, Delivery, etc.):
In Ridgewood, New Jersey, Finca and Cravings Tapas – delicious small plates and global tapas, all from scratch.
Items include a large selection of artisanal homemade empanadas, black angus skirt steak, salmon, crab cakes, riccota gnocchi, spreads and vegan options too.
Contactless Curbside pick -up.