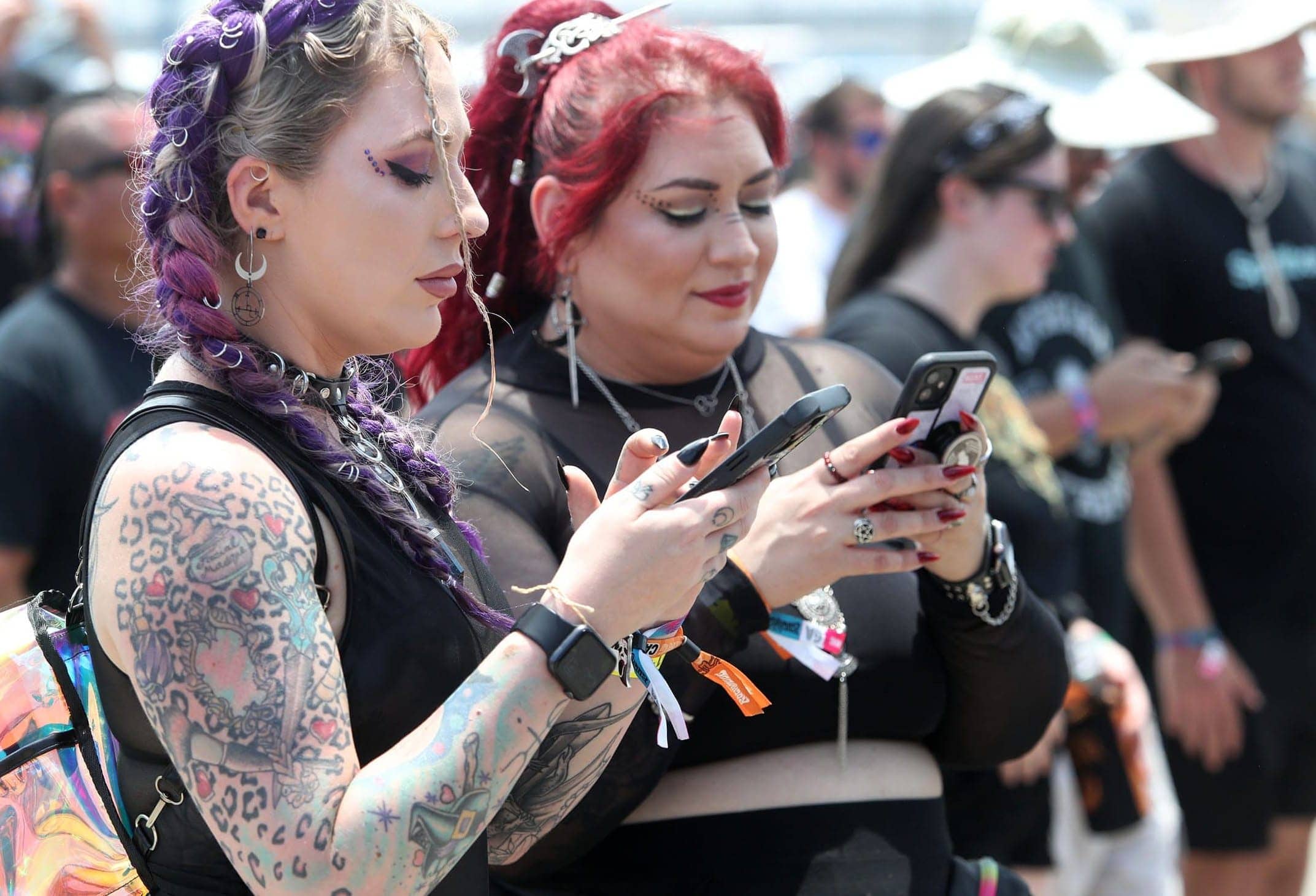 Fans check social media on their phones while waiting for the next show at the Rockvillian stage, Friday May 19, 2023 as Welcome to Rockville kicks off day two.
UNDATED  The Surgeon General is calling for stronger guidelines for social media use among children and teens.
U.S. Surgeon General Vivek Murthy says he believes 13 is too young for children to be on social media–many parents would most likely agree.
In fact a Harris Poll survey shows three-quarters of U.S. parents of children under age 18 think social media can have long term negative affects on children's  lives.
One adult telling 77 WABC.
U.S. Surgeon General issuing guidelines to pa...
77 WABC Soundbites
Some tips from the Surgeon General, create tech-free zones, and restrict the use of electronics at least one hour before bedtime.  Keep meal times and other in-person gatherings tech-free.
Its also very important to remind young people to not share personal information online, and to reach out for help from trusted adults if they are harassed or bullied.