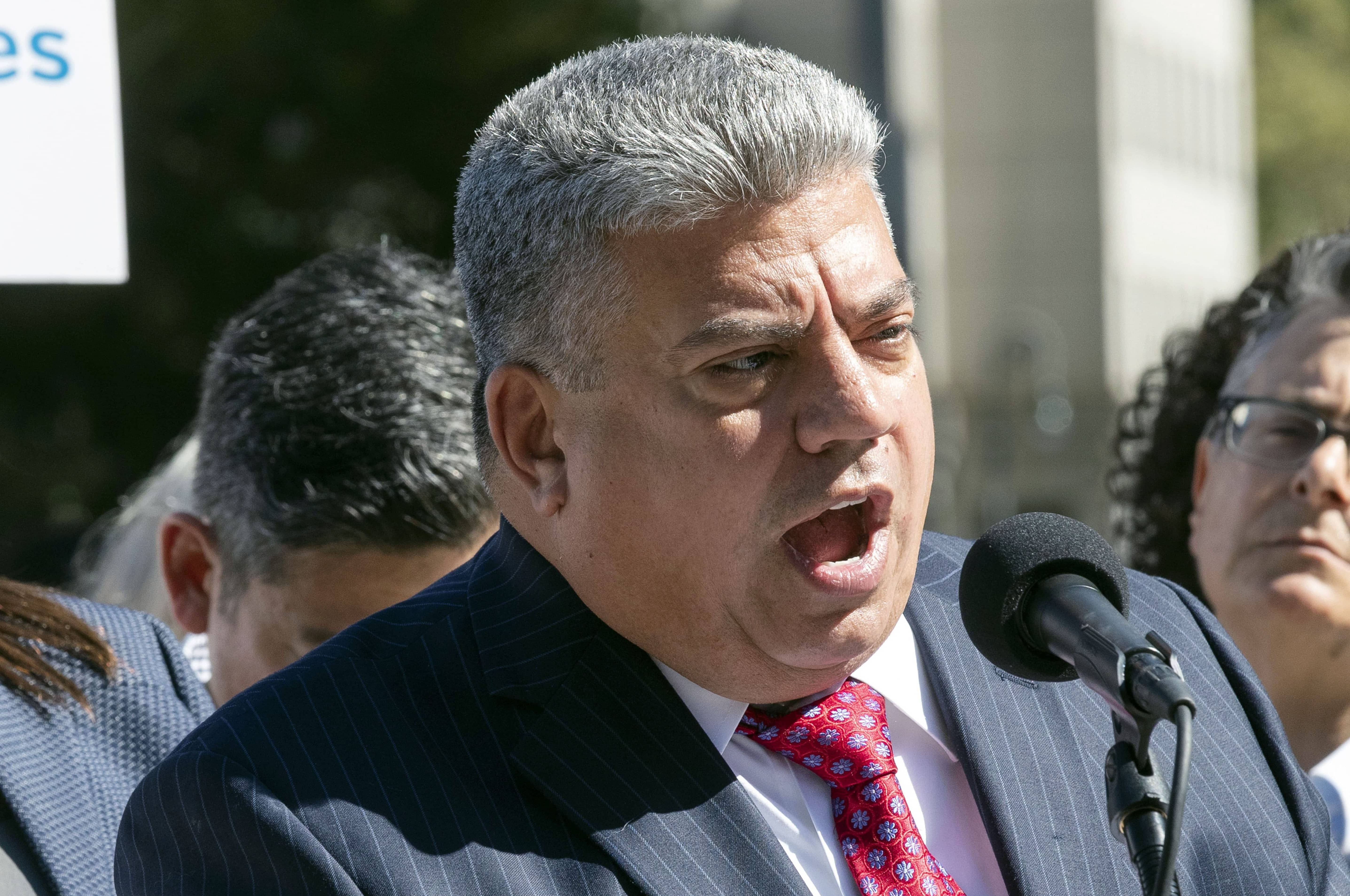 Copyright 2019 The Associated Press. All rights reserved. (AP Photo/Mary Altaffer, File)
(New York, NY) – A New York City man is having his conviction wiped from the record after he spent 19 years behind bars for a murder he didn't commit. Emell McDowell spoke this week, after the Brooklyn District Attorney asked a judge to vacate his conviction.
Emel McDowell talks about being a free man
77 WABC Soundbites
McDowell was 17-years-old in 1990 when 19-year-old Jonathan Powell was murdered following a fight at a house party in Bed-Stuy. Two years later he was wrongfully convicted for the crime and then sentenced to 22 years to life in prison.
Over time, witnesses came forward and said McDowell wasn't the actual shooter. Six people said he didn't do it, and three blamed the actual shooter. He eventually got a court date in 2009, and while prosecutors weren't willing to admit McDowell was innocent, they offered him a plea deal in exchange for his release. After pleading guilty to manslaughter, McDowell was freed.
But his pursuit of justice didn't end there, and the Brooklyn District Attorney's Conviction Review Unit continued to investigate. In a statement, Brooklyn DA Eric Gonzalez said, "Our legal system failed Emel McDowell when he was wrongfully convicted of murder in 1990 and his release years later was conditioned on an admission to a crime he did not commit. A full reinvestigation by our Conviction Review Unit confirmed that another individual fatally shot the victim, as Mr. McDowell has consistently maintained, and today we will ask to give him his good name back. As prosecutors, it is our obligation to do justice in every case, and I am committed to continuing this important work to enhance fairness and community trust."
The DA's Conviction Review Unit has already helped vacate 35 vacations dating back to 2014. Nearly 50 investigations are ongoing.