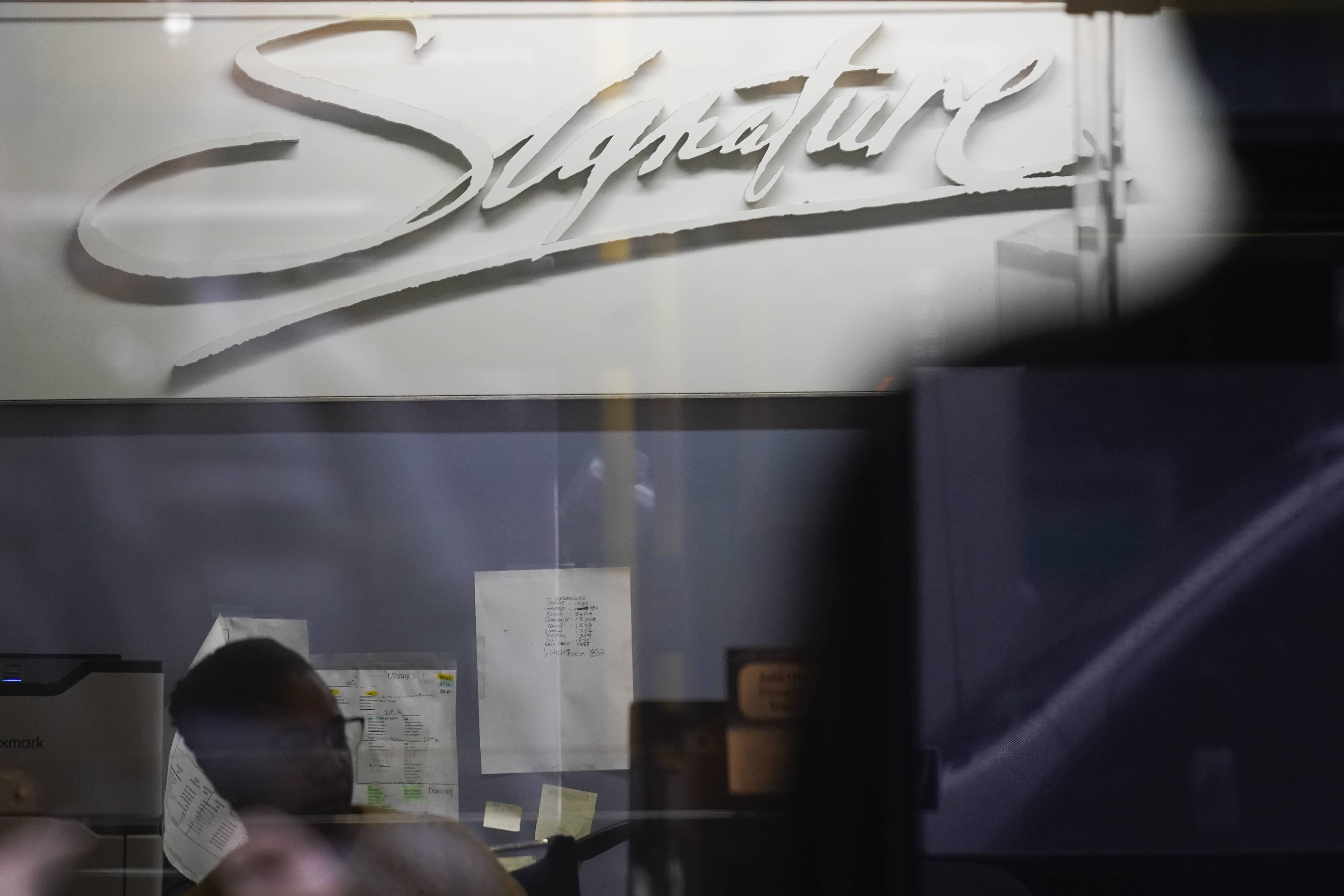 FILE . (AP Photo/Seth Wenig)
NEW YORK -(77WABC)- Signature Bank is being sued by shareholders after it was taken over by state regulators in New York.
They say the bank claimed it was financially sound  just before it went under.
The period covered by the lawsuit is March 2nd through the 12th.
Depositors are guaranteed to have their money covered by the FDIC for up to 250 thousand.
One customer at Silicon Valley Bank which also failed—telling 77 WABC he was about to get his money back the day after the bank collapsed.