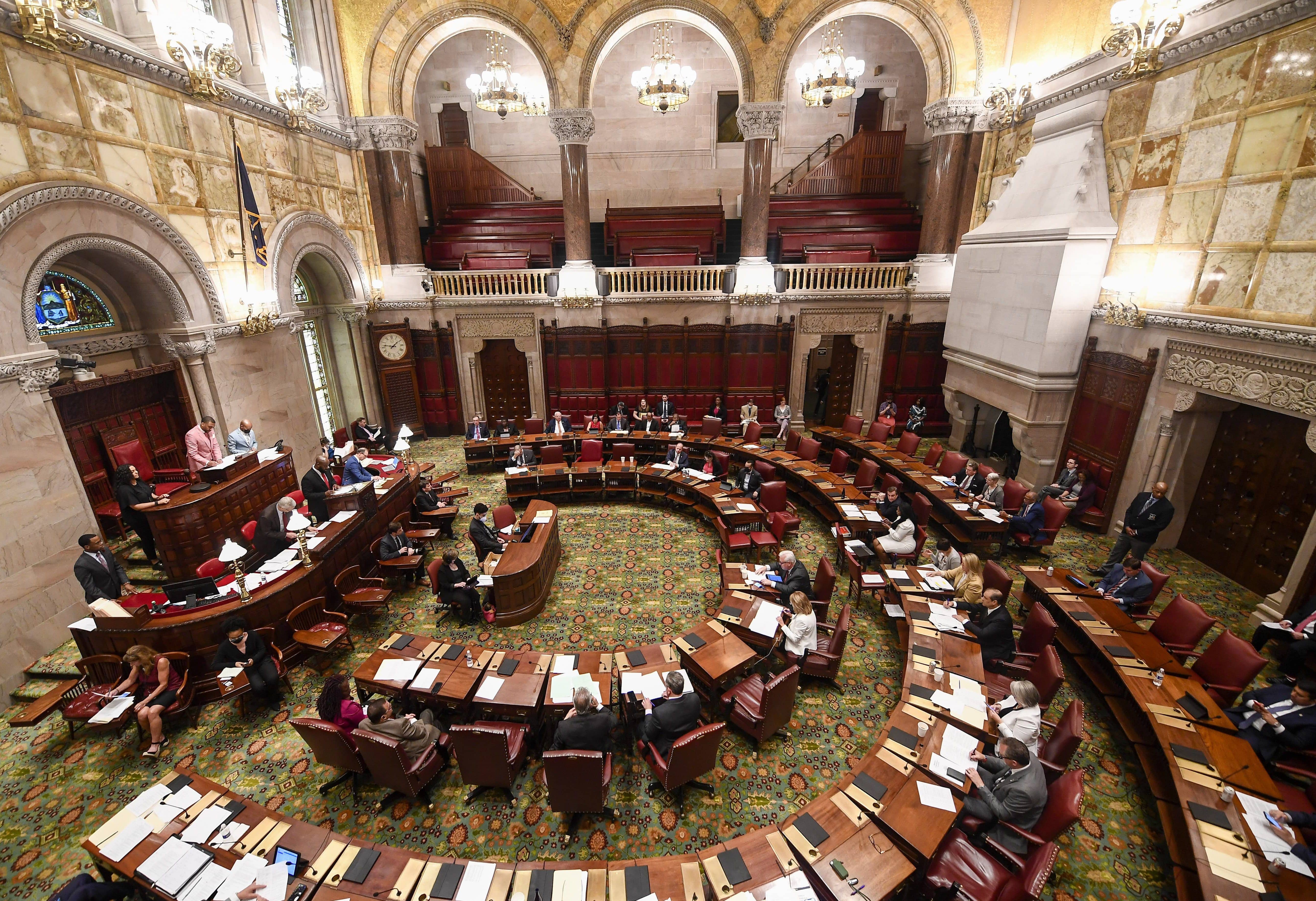 The Senate Chamber is pictured during a legislative session at the state Capitol on the last scheduled day of the 2022 legislative session, Thursday, June 2, 2022, in Albany, N.Y. (AP Photo/Hans Pennink)
ALBANY, N.Y. (AP) — New York's Legislature has taken a critical step toward adopting a constitutional amendment that would bar discrimination based on "pregnancy outcomes" or "gender expression." Supporters say the provisions are intended to protect abortion rights and a person's right to seek gender-affirming care. The proposed amendment passed in both houses Tuesday afternoon, clearing the way for it to land on New York's November 2024 general election ballots for voter ratification. The Legislature gave initial approval last summer. It was the first step in the state's amendment process, where lawmakers have to pass a resolution twice in order to send it to voters.
—Copyright 2023 Associated Press. All rights reserved. This material may not be published, broadcast, rewritten, or redistributed.