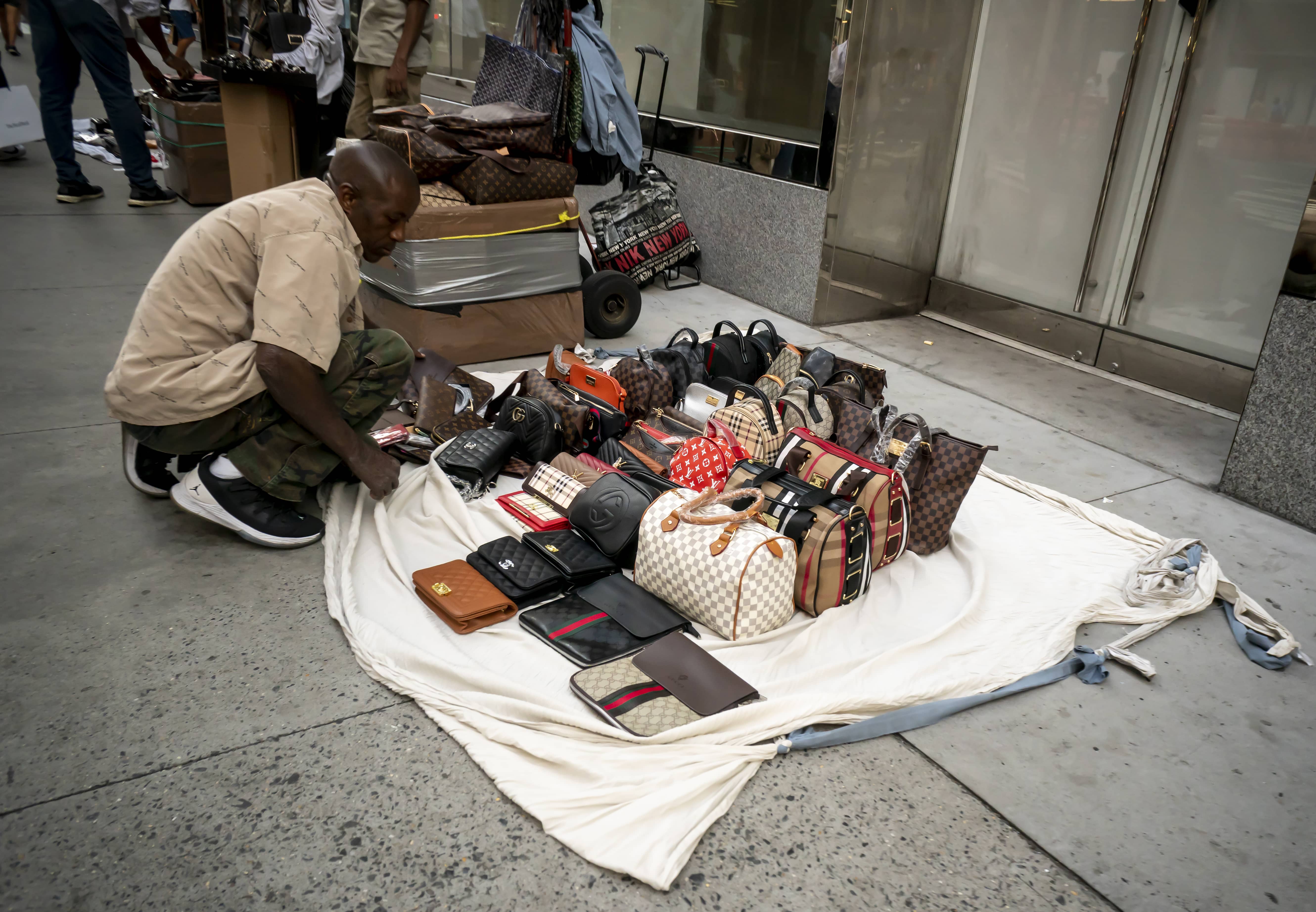 © Richard B. Levine
NEW YORK (77WABC) — Three months after a massive NYPD sting netted as much as $2 million in knockoff designer goods — peddlers of faux Fendi and pirated Prada are out in full force again.
A petition is circulating asking for a crackdown. The New York Post found two dozen brazen sellers of knock offs goods doing a brisk business while nearby police officers did nothing.
For example, a fake Dior tote bag was selling for $45 on the streets. The real designer bag sells for $3,500.
More than 700 people have signed a petition supporting efforts to add more cops along canal street and the surrounding blocks of church, Mercer Street, Lispenard Street and Broadway.