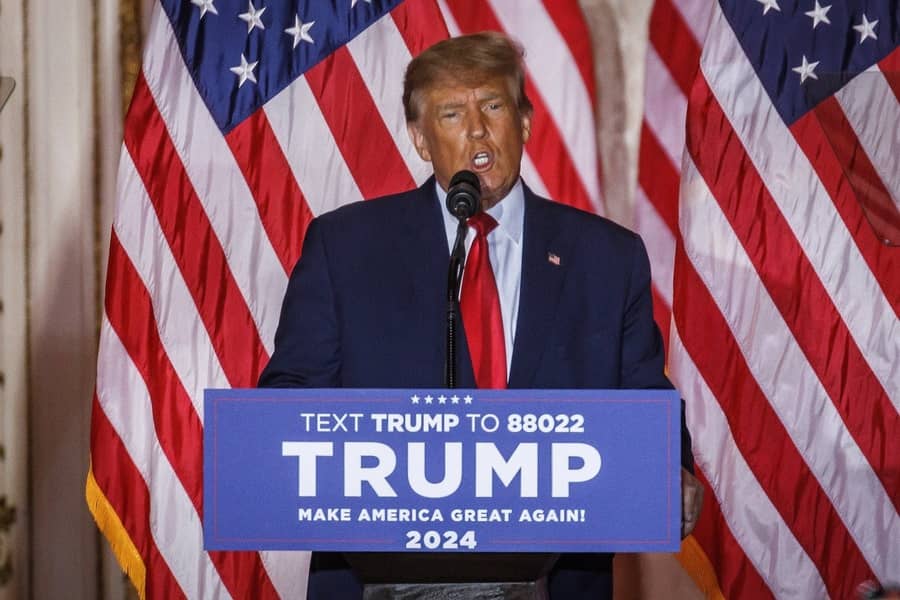 © Thomas Cordy/Palm Beach Post via USA TODAY Network / USA TODAY NETWORK
(77WABC) — Former President Donald Trump claimed Monday in a statement that you cannot win without MAGA.
Despite several losses by high-profile GOP candidates he endorsed — Trump claims Republican critic Joe O'Dea lost in Colorado because he campaigned against MAGA. Trump also called out New Hampshire Republican Senate candidate Don Bolduc, blaming his loss to democrat Maggie Hassan on his post-primary rejection of the former president's "stop the steal" narrative.
O'Dea lost to Democrat Senator Michael Bennet by 14.6 percentage points. Weeks before Trump announced his candidacy for president on Nov. 15, O'Dea told CNN he didn't think the former president should make another run for the White House.
O'dea said, he'd prefer Florida Governor Ron DeSantis, former Ambassador to the United Nations Nikki Haley or South Carolina Sen. Tim Scott to be the Republican nominee in 2024.