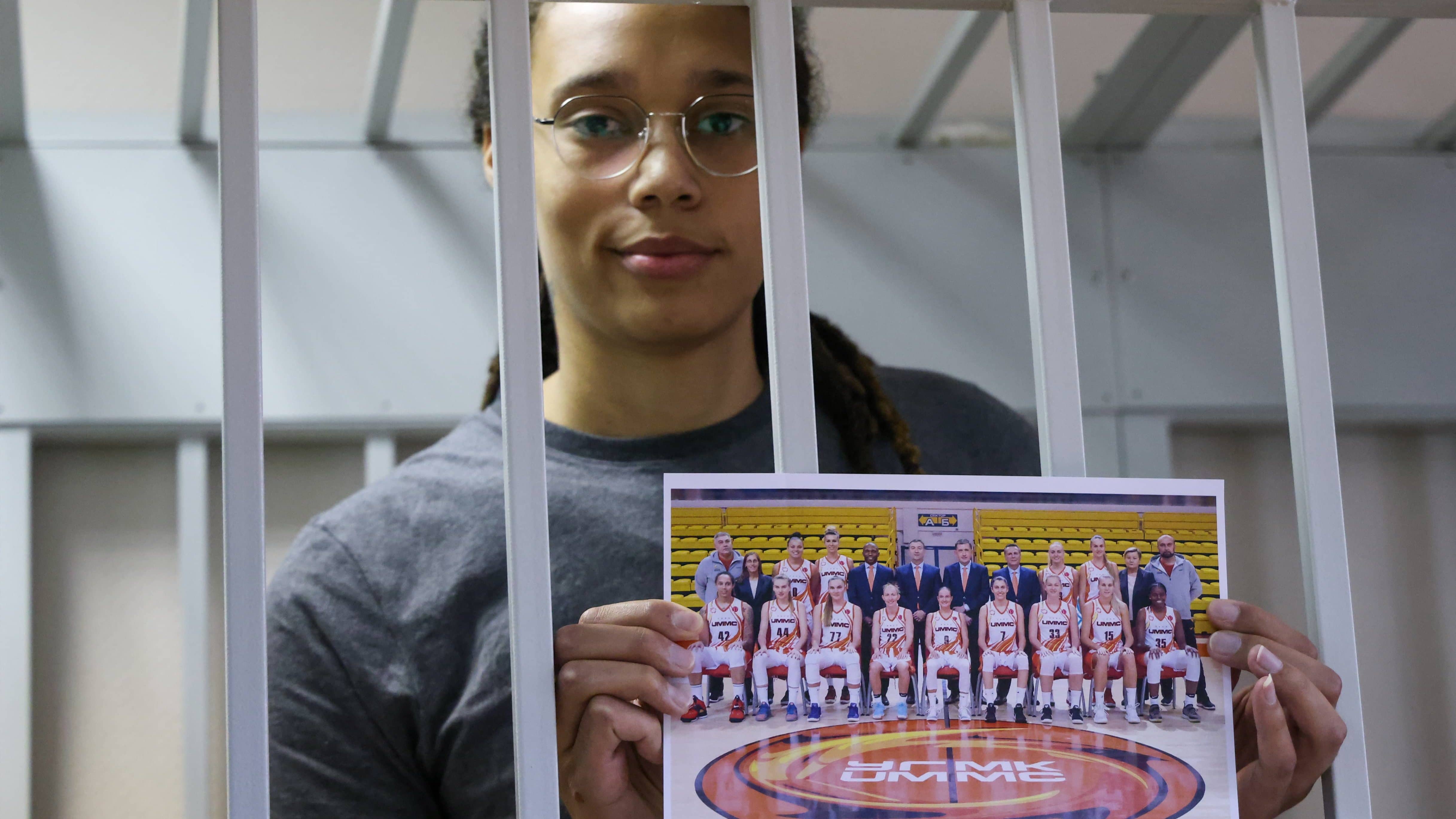 MOSCOW REGION, RUSSIA - AUGUST 4, 2022: US Olympic basketball champion Brittney Griner who is on trial on drug smuggling charges, appears for a hearing at the Khimki Municipal Court in the town of Khimki, northeast of Moscow. Griner was placed into custody till December 20 over an alleged attempt to smuggle cannabis oil into Russia through Sheremetyevo Airport. Anton Novoderezhkin/TASS/Sipa USA
KHIMKI, Russia (AP) — American basketball star Brittney Griner apologized to her family and teams as a Russian court heard closing arguments in her drug possession trial said it expected to deliver a verdict Thursday. In her final remarks, Griner said she had no intent to break Russian law by bringing vape cartridges containing cannabis oil with her when she flew to Moscow in February. She said she made "an honest mistake, and I hope in your ruling it does not end my life." Prosecutors asked the presiding judge to sentence Griner to 9 1/2 years in prison.
—Copyright 2022 Associated Press. All rights reserved. This material may not be published, broadcast, rewritten, or redistributed.