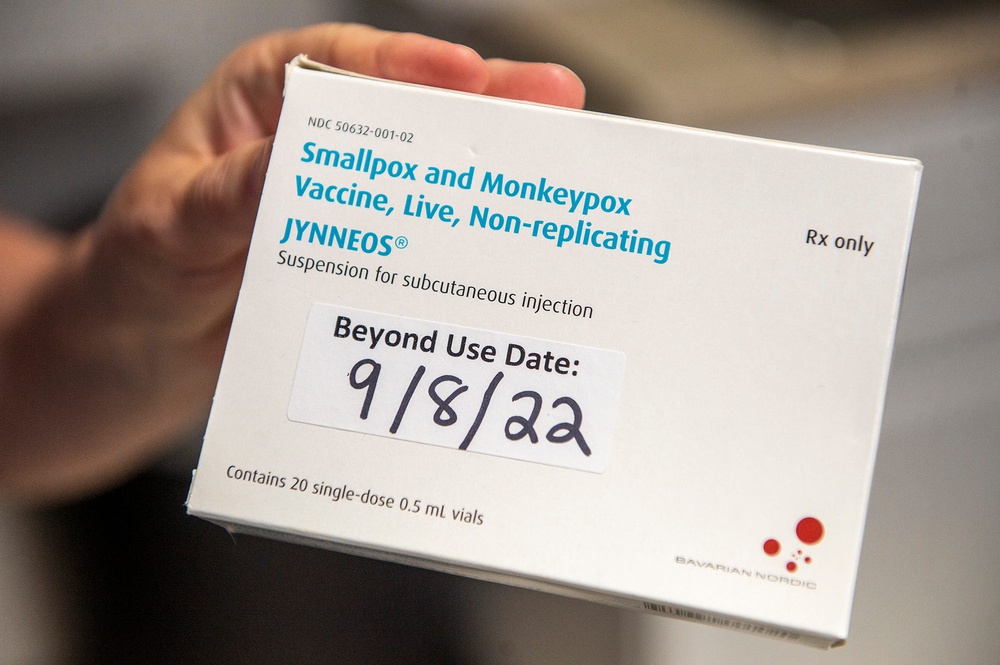 © Daily News and Wicked Local Staff Photo/Art Illman / USA TODAY NETWORK
Syndication: MetroWest Daily News
(77WABC) — Less than a decade ago, the United States had some 20 million doses of a new smallpox vaccine — also effective against monkeypox — sitting in freezers in a national stockpile. However according to The New York Times, the U.S. let the stockpile expire.
As of May, all but 2,000 doses had expired as the monkeypox virus surfaced. Ten weeks into the outbreak, high risk people seeking vaccinations are left waiting.
Approvals for a freeze-dried vaccine has been before the Food and Drug Administration for a decade. The United States purchased vast quantities of raw vaccine product which remains stored in large plastic bags outside Copenhagen, at the headquarters of the small Danish biotech company Bavarian Nordic.