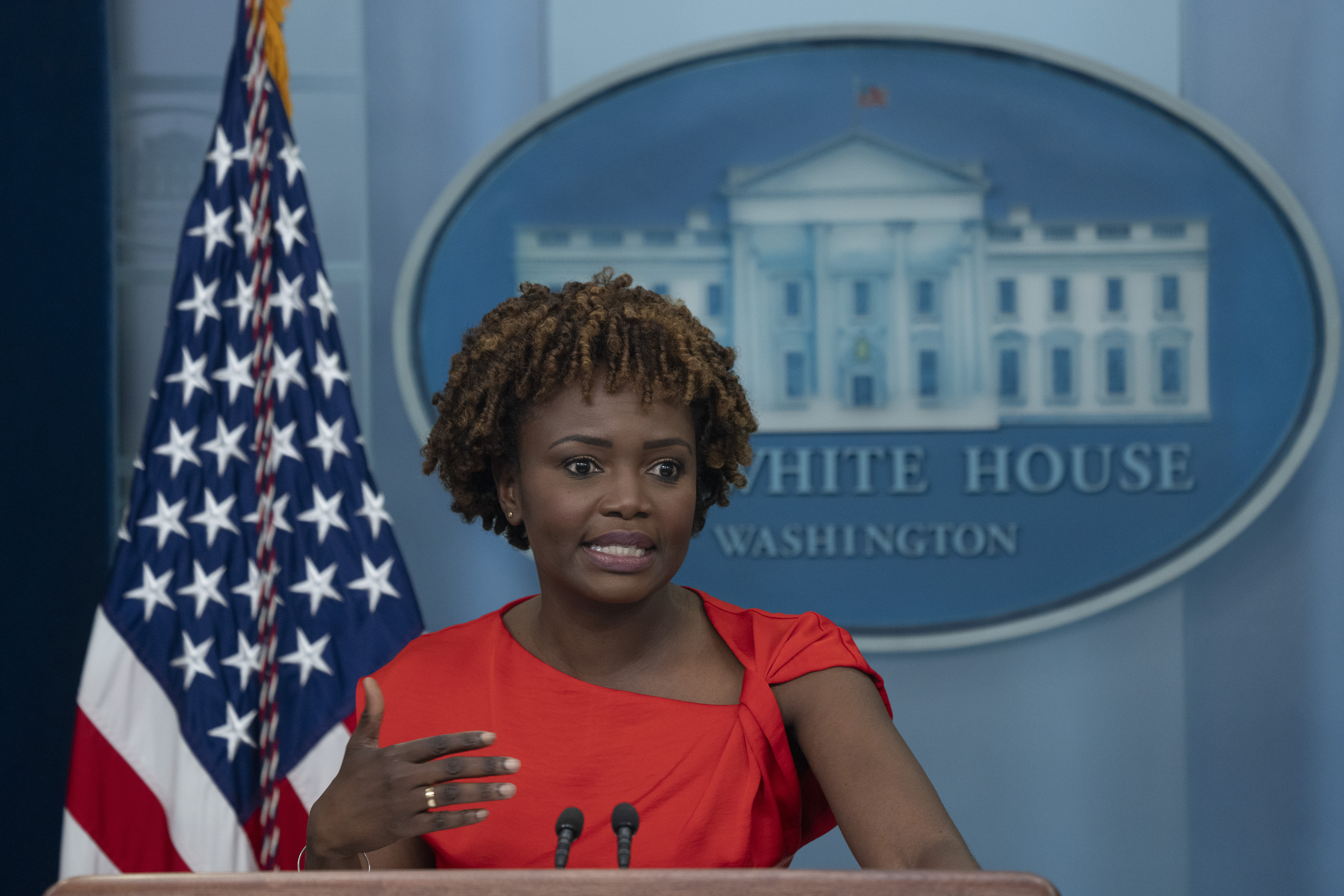 © Sipa USA
WASHINGTON (77WABC) — The White House on Thursday faced a barrage of questions about whether President Joe Biden is doing enough to address record gas prices after he skipped a summit with oil executives and instead met with wind-industry leaders.
Biden then mistakenly held up backwards a detailed note prepared by his staff for the wind meeting. It instructed him to "say hello to participants" and then "take YOUR seat" before giving "2 minutes" of remarks. The staff note instructed the president to "ask Liz Shuler, President, AFL-CIO, a question" and then "thank participants" and leave.
At the daily White House briefing, reporters called out the awkward juxtaposition of energy events as high fuel costs contribute to the worst inflation since 1981 and send Biden's approval rating to new lows. According to AAA, The average price of a gallon of regular gas is about $5.