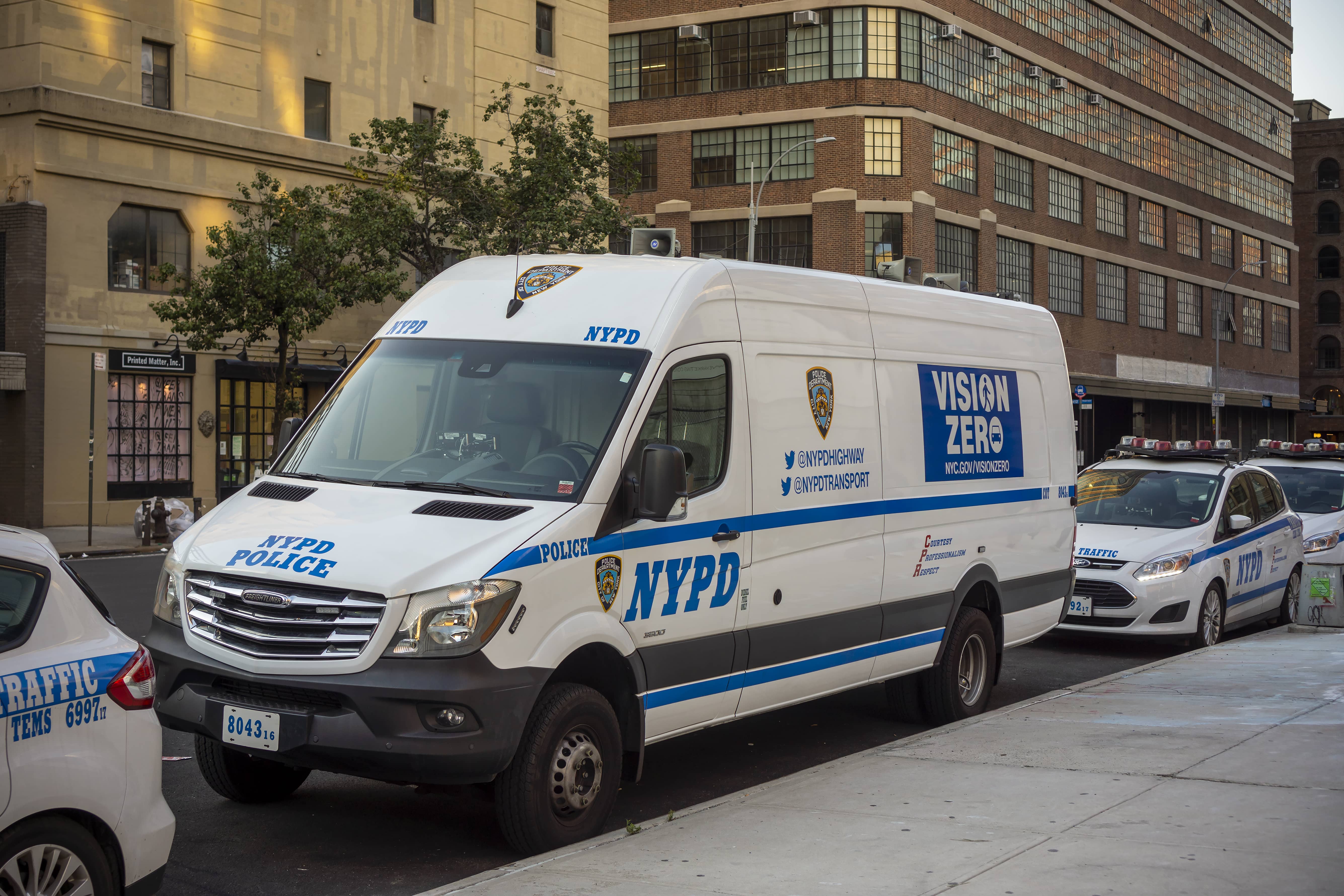 An NYPD van decorated with Vision Zero promotional signage in the Chelsea neighborhood of New York on Saturday, August 30, 2019. (Photo by Richard B. Levine)
NEW YORK (AP) — An appeals court has reinstated a New York City law that prohibits the city's police officers from putting pressure on a person's torso while making an arrest.
That reverses a lower court ruling which labeled the measure "unconstitutionally vague." The court ruled Thursday the law is clear in what officers can and can't do, and won't lead to arbitrary or discriminatory enforcement.
The law was passed in 2020 the wake of the Minneapolis police killing of George Floyd. The police union's president criticized the ruling, and the union says it's reviewing its legal options.
—Copyright 2022 Associated Press. All rights reserved. This material may not be published, broadcast, rewritten, or redistributed.