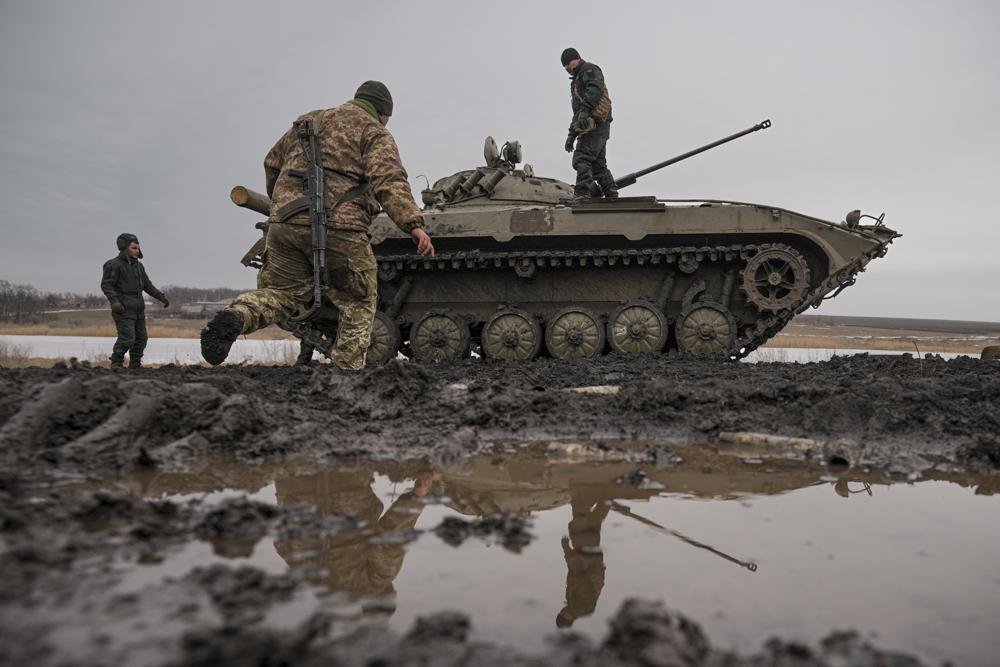 (AP Photo/Vadim Ghirda)
UKRANIAN-FORCES
WASHINGTON (AP) — The White House said Friday that a Russian invasion of Ukraine could come within the week, possibly within the next two days, and urged Americans to leave the country now.
National security adviser Jake Sullivan said the U.S. still did not know if Russian President Vladimir Putin had made a decision to invade, but that all the elements are now in place for a rapid incursion.
Britain's defense secretary visited Moscow on Friday in another effort to ease tensions over a possible invasion of Ukraine by Russia, which held massive war games near its neighbor and insisted that the standoff with the West wasn't "our fault."
Ben Wallace's trip came a day after British Foreign Secretary Liz Truss held frosty negotiations in Moscow to urge Russia to pull back over 100,000 troops near Ukraine. Her Russian counterpart scathingly described the talks as a "conversation between deaf and dumb."
Russia says it has no plans to invade but wants the West to keep Ukraine and other former Soviet countries out of NATO. It also wants NATO to refrain from deploying weapons there and to roll back alliance forces from Eastern Europe — demands flatly rejected by the West.