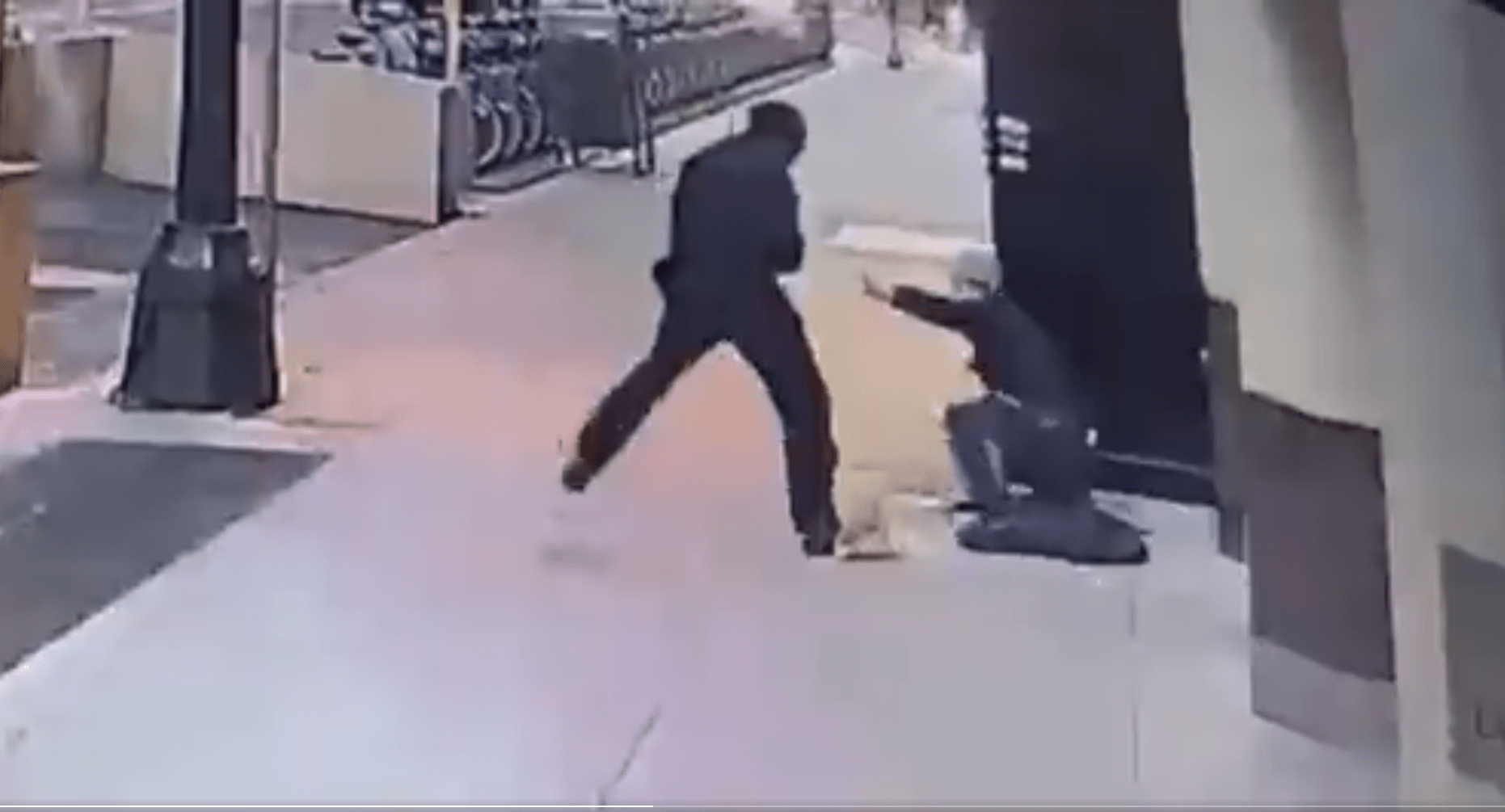 NEW YORK (77WABC) — Video obtained by the New York Post shows a good Samaritan getting attacked in Midtown Wednesday after he gave a homeless man his coat. Moments after the victim covered Xavier Israel with his jacket, Israel gets up before pushing the man to the ground and stealing his wallet before fleeing.
No good deed goes unpunished. A man walks by and takes the coat off his back to put on a homeless man. The homeless man gets up, beats and robs him. Gets WORSE: the same homeless guy beat up 3 other people in the last few days. Catch and release. #NYC @77WABCradio pic.twitter.com/e1Hwycbhcs

— Lidia Curanaj (@LidiaNews) January 13, 2022
According to the Post, he was arrested soon after and charged with charges including assault, robbery and grand larceny.
Wednesday's attack marked the second time in less than a week that Israel allegedly turned on someone else who attempted to help him. Sources say that on Saturday in the Upper East Side, Israel is accused of attacking a 49-year-old woman who wanted to give assistance.
Sources also say Israel allegedly assaulted two more people on Jan. 2 inside of Central Park. He was also busted for the Central Park incident and charged with assault.