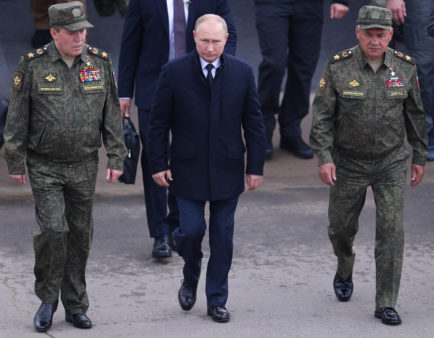 MOSCOW (AP) — The Kremlin says Russian President Vladimir Putin is going into self-isolation. It's due to several case of  coronavirus cases among his inner circle.
The announcement came today from the Kremlin's readout of Putin's phone call with Tajikistan's president.
Putin has been fully vaccinated with the Russian coronavirus vaccine Sputnik V. He received his second shot in April. The Russian president attended several public events.
An official said Putin has tested negative for coronavirus.
The Kremlin said today that Putin will not travel to Tajikistan this week for planned regional security meetings due to his self-isolation.
"Copyright 2021 Red Apple Media. All rights reserved. This material may not be published, broadcast, rewritten, or redistributed. AP contributed to this report."