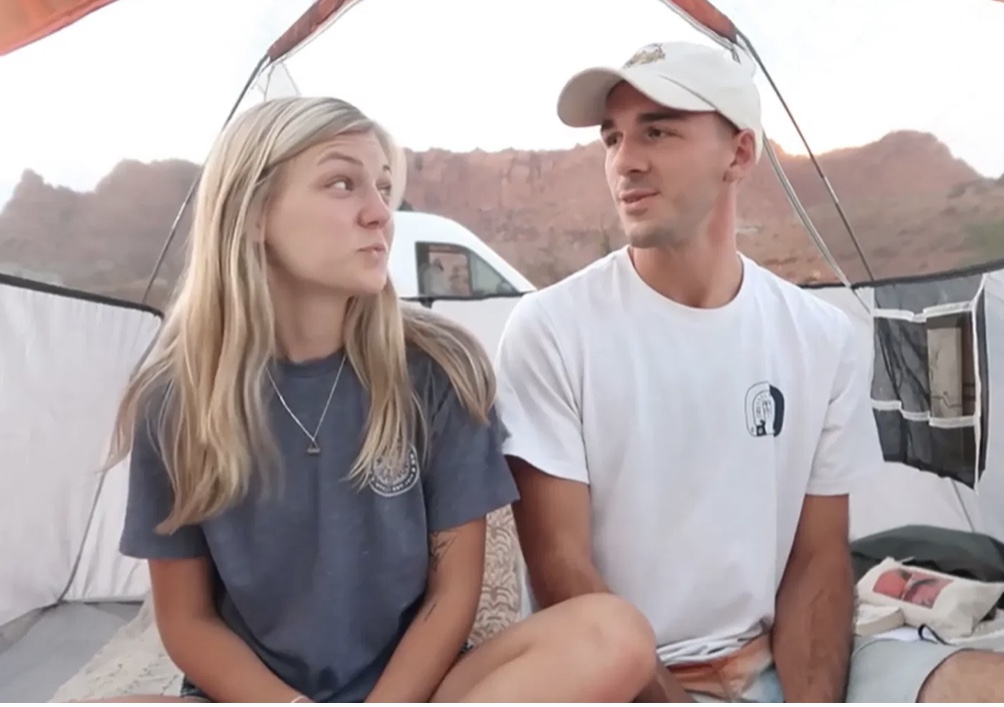 Courtesy: Instagram
NEW YORK (77WABC) – A Long Island mother is pleading for the safe return of her daughter.
22-year-old Gabrielle "Gabby" Petito, originally from Blue Point Long Island, was last known to be in Wyoming's Grand Teton National Park in late August when she stopped communicating with her family, police said. She was reported missing Saturday.
Petito had been traveling in a van with her fiancé, Brian Laundrie, and documenting their travels on YouTube under the moniker "Nomadic Statik."
Nichole Schmidt, Petito's mother, said to one media outlet, "She could be alone somewhere, she could be stranded somewhere in the wilderness and she needs help."
Brian Laundrie wrote about his fiance in July 2020 in an Instagram post, "My biggest fear is that one day I'll wake up and it will have all been a dream because that is what every second has felt like since the moment we found each other…"Til death do us part or until I wake up," he continued in the post. "I'm so happy the answer was yes. Love you hunny."
The vehicle the couple was traveling in, a white 2012 Ford Transit van with a Florida license plate, was recovered in the city of North Port, south of Tampa, the police department there said.
"We currently have no definitive information that a crime took place here in North Port," police said in a statement. "With that said, the circumstances are odd. The vehicle she was traveling in was located here in North Port. So, we are actively gathering local details and any evidence to assist in finding needed answers."
Laundrie has retained an attorney.  He released a statement through his attorney which reads, "I understand that a search has been organized for Miss Petito in or near Grand Teton National Park in Wyoming.  On behalf of the Laundrie family it is our hope that the search for Miss Petito is successful and that Miss Petito is reunited with her family."
"On the advice of counsel the Laundrie family is remaining in the background at this juncture and will have no further comment," it said.