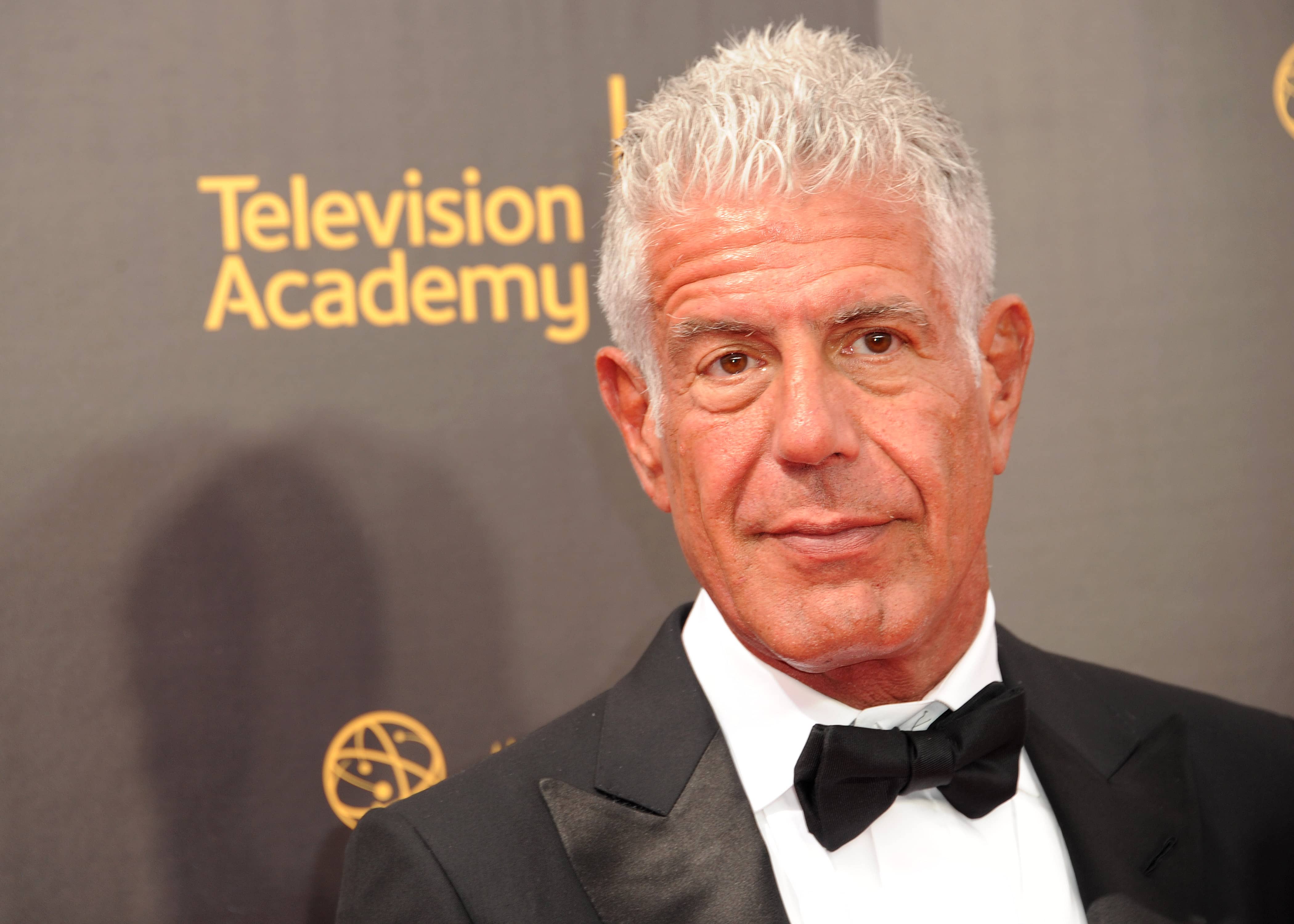 Credit: PictureGroup
Loading
Question of the Day: Do You Think It's Okay To Recreate A Celebrity's Voice Or Likeness After They've Died?
Thank you for voting.
You have already voted on this poll !
Please select an option !
A new documentary about late celebrity chef Anthony Bourdain is drawing criticism over its use of artificial intelligence to recreate his voice and speaking quotes he never was recorded ever saying.
Roadrunner: A Film About Anthony Bourdain, directed by Morgan Neville, takes an close look at Bourdain's life and pursuit of happiness. In an interview with the New Yorker, Neville said that he used AI to create a voiceover reading of an email that Bourdain wrote, essentially bringing him back to life.
Anthony Bourdain. A life unknown.

Watch the trailer now for Morgan Neville's #ROADRUNNER: A Film About Anthony Bourdain. In theaters July 16. pic.twitter.com/fduu3qazc7

— Roadrunner (@RoadrunnerMovie) June 3, 2021
"There were three quotes there I wanted his voice for that there were no recordings of," Neville said.
He got in touch with a software company and gave it about a dozen hours of recordings, before they artificially recreated his voice. Neville brushed off the ethical implications of using a recreated version of Bourdain's voice.
"If you watch the film, other than that line you mentioned, you probably don't know what the other lines are that were spoken by the A.I., and you're not going to know," Neville said. "We can have a documentary-ethics panel about it later."
This isn't the first time celebrities have been recreated in odd situations. Famed metal singer Ronnie James Dio, who died of stomach cancer in 2010, was holographically projected on the "Dio Returns" tour in 2019, while a band of his former sidemen played the singer's hits.
Rapper Tupac Shakur, who was shot and killed back in 1996, was recreated as a hologram during a collaboration with Snoop Dogg and Dr. Dre at the 2012 Coachella festival.