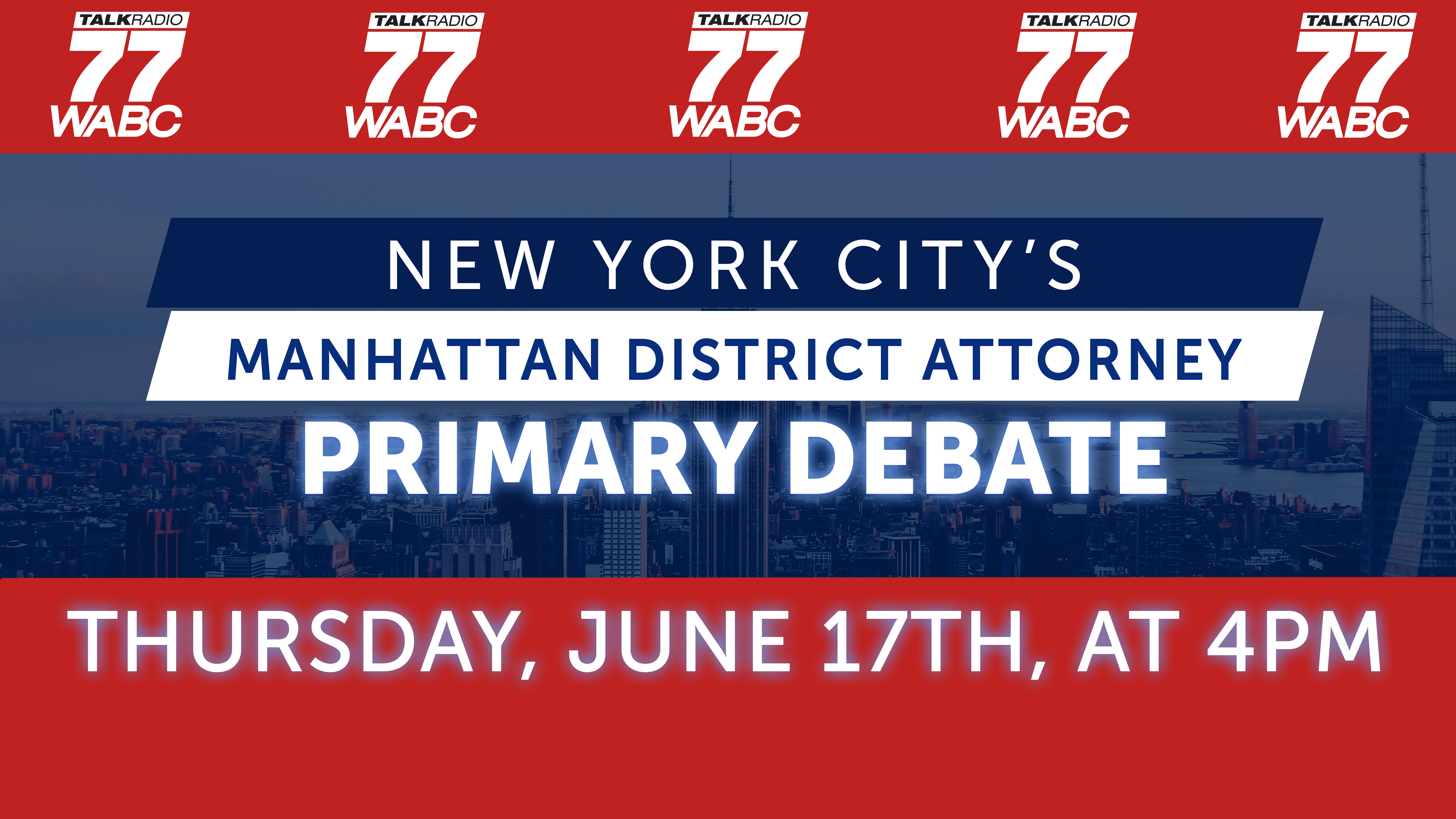 Loading
How Important Is the Manhattan DA's Race?
Thank you for voting.
You have already voted on this poll !
Please select an option !
77WABC will be hosting an in-person debate for the Manhattan District Attorney on Thursday at 4pm.
The debate will be available to listen live on AM station 770 and televised on streaming sites including YouTube, Facebook, and Wabcradio.com. 77WABC's Dominic Carter will moderate the event. Eight candidates will appear at the debate: Alvin Bragg, Eliza Orlins, Tali Farhadian Weinstein, Elizabeth Crotty, Dan Quart, Diana Florence, Lucy Lang, and Tahanie Aboushi.
77WABC Radio is Hosting the Manhattan DA Debate!#77WABCRadio #ManhattanDA #NYPrimaryhttps://t.co/HYoskaAZ8m

— TalkRadio 77 WABC (@77WABCradio) June 16, 2021
Topics for the debate will include each candidates immediate vision for the office and staffing, how they each plan to keep New York safe, the types of cases they will no longer prosecute, and the future of the office.
The debate will open with 45 seconds for opening remarks and each candidate will answer the same questions every round with one minute to respond. If any candidate gets confronted by another, that candidate has the option of a 30-second response.
There will also be a round of individualized questions specified for each candidate where they have one minute to respond. Each candidate also will get the opportunity to ask other candidates 45-second questions, with a one-minute response.
A "lightning round" of questioning will take place where the moderator will ask questions to all the candidates where they can only respond with "yes" or "no". The debate will end with 45-second closing remarks.
The Primary election for Manhattan DA is on June 22, with the General election on November 2.