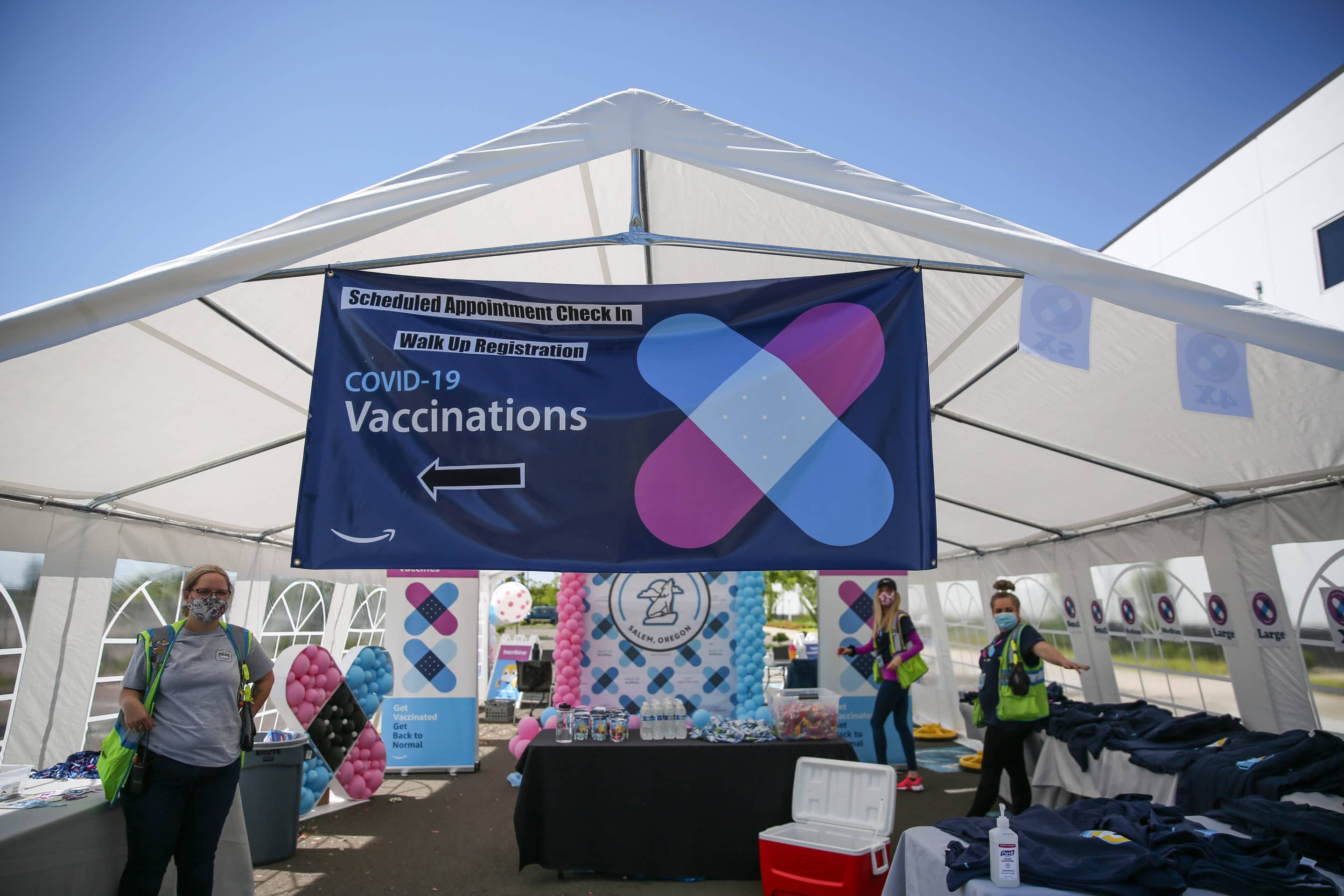 Credit: ABIGAIL DOLLINS / STATESMAN JOURNAL via Imagn Content Services, LLC
Loading
Do You Think Employers Should Be Allowed To Require Employees To Be Vaccinated?
Thank you for voting.
You have already voted on this poll !
Please select an option !
New guidance from the Equal Employment Opportunity Commission says employers can legally require people to be vaccinated against COVID-19  to physically re-enter a workplace as long as they follow requirements to find alternative arrangements for employees who can't get vaccinated for medical reasons or religious objections.
#New EEOC's updated COVID-19 technical assistance document now answers FAQs on how EEO laws, the #ADA and #GINA, apply when an employer offers vaccination incentives. https://t.co/ybH0p01w3o pic.twitter.com/UZsiqRaKze

— U.S. EEOC (@USEEOC) May 28, 2021
"The updated technical assistance released today addresses frequently asked questions concerning vaccinations in the employment context," said EEOC Chair Charlotte A. Burrows in a statement. "The EEOC will continue to clarify and update our COVID-19 technical assistance to ensure that we are providing the public with clear, easy to understand, and helpful information."
"We will continue to address the issues that were raised at the Commission's recent hearing on the civil rights impact of COVID-19," she added.
The updated guidance also lays out a few other key points, such as employers being allowed to offer incentives in exchange for receiving a vaccine "as long as the incentives are not coercive", incentives to receive vaccination information if the employee received a vaccine somewhere other than from the employer, and giving employees and their family members information to educate them about COVID-19.
The EEOC added employers should be aware that some individuals or groups could have a harder time complying with requirement due to a difficulty of access. Federal law says employees have a right to reasonable accommodation for certain objections, and EEOC reminds employees they are legally protected from harassment if they feel they are not being allowed to work because they are high risk from COVID-19.