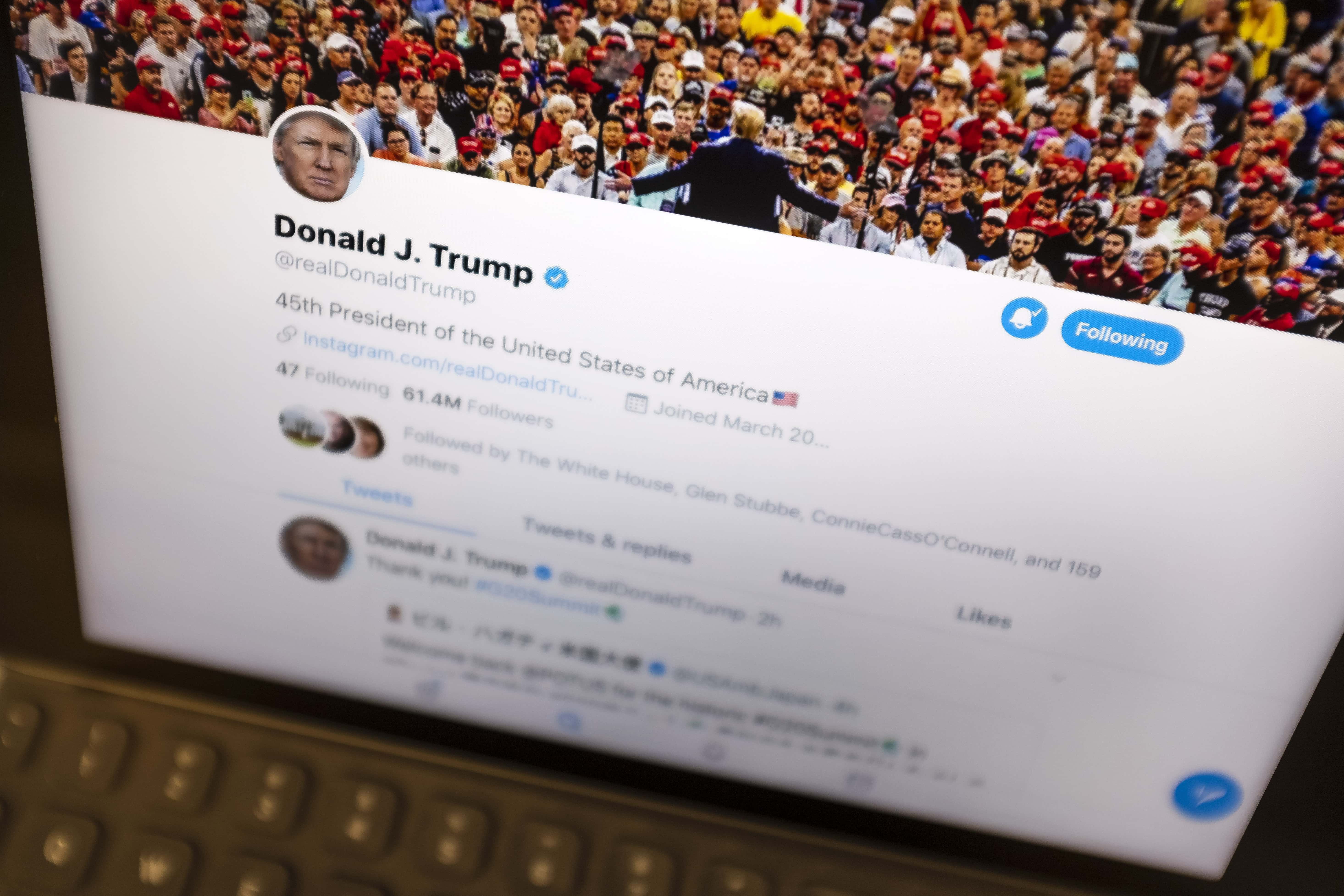 (AP Photo/J. David Ake, File)
Silicon Valley, CA (77WABC) The social media bans continue for former President Donald J. Trump.   On Thursday, Twitter suspended three accounts with the handles "@DJTDesk" and "@DJTrumpDesk" and "@DeskofDJT."
The new accounts being suspended happened just a day after Trump launched a new media platform "From the Desk of Donald J. Trump."  The platform allowed the 45th President of the United States to post comments, images and videos on his website DonaldJTrump.com.   The former President has used the website to share content and serve as the go-to place for communications and statements.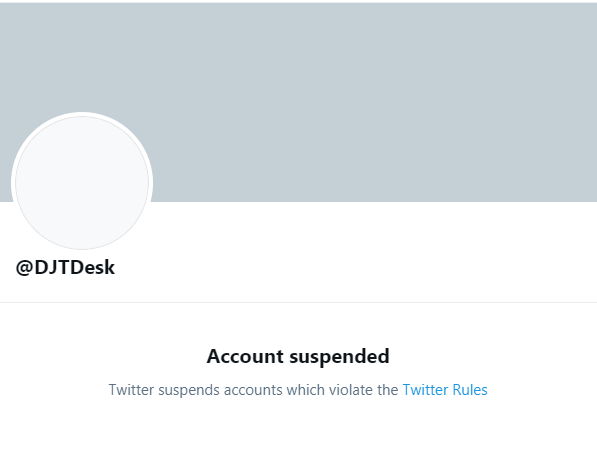 Trump's Twitter, Facebook, and Instagram accounts were all suspended earlier this year in the aftermath of the January 6th insurrection on the U.S. Capitol.
On all three twitter accounts the photos and biography captions were all blank.   The only visible item on the accounts just said "Account suspended" and "Twitter suspends accounts which violate the Twitter Rules."
In a statement sent to NBC News, a spokesperson from Twitter said, "As stated in our ban evasion policy, we'll take enforcement action on accounts whose apparent intent is to replace or promote content affiliated with a suspended account."
https://twitter.com/BrandyZadrozny/status/1390306027724320768
The ban by the social media company seems to show more evidence big tech corporations are aiming to enforce its ban on former President Trump, after they blocked his access to the site during his final days in office.
Trump did respond on his website, saying "The Fake News Media, working in close conjunction with Big Tech and the Radical Left Democrats, is doing everything they can to perpetuate the term "The Big Lie" when speaking of 2020 Presidential Election Fraud. They are right in that the 2020 Presidential Election was a Big Lie, but not in the way they mean," said Trump on his website. 
77WABC reported earlier this week, Facebook's oversight committee's upheld Facebook's original decision on January 7, 2021, to restrict then-President Donald Trump's access to posting content on his Facebook page and Instagram account.
However, it the oversight board did state it was not appropriate for Facebook to impose the indeterminate and standard-less penalty of indefinite suspension. Facebook's normal penalties include removing the violating content, imposing a time-bound period of suspension, or permanently disabling the page and account.
The Board also insists that Facebook review this matter to determine and justify a proportionate response that is consistent with the rules that are applied to other users of its platform.   The Board also determined Facebook must complete its review of this matter within six months of the date of this decision.