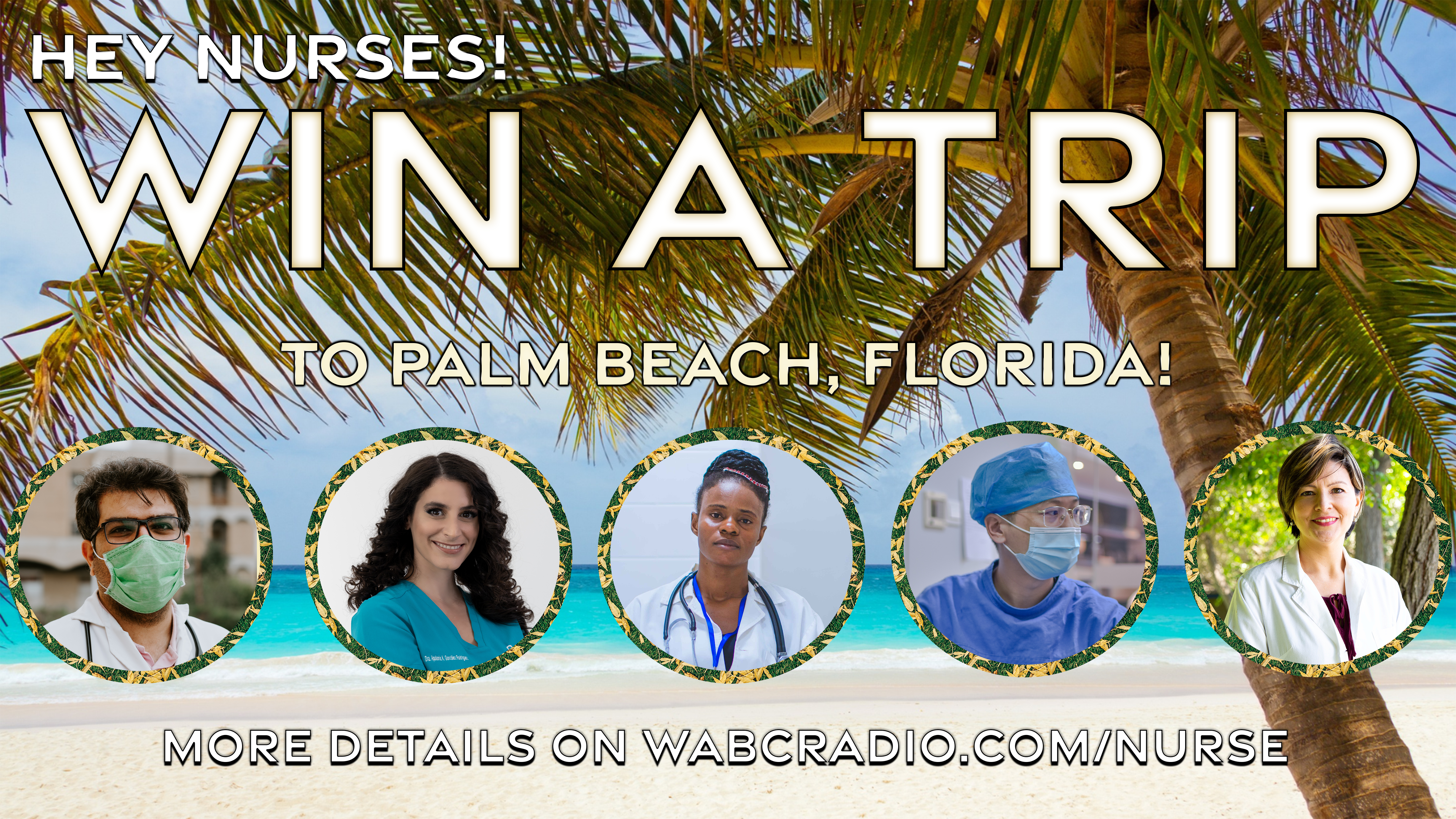 77 WABC Celebrates Nurses from May 6, 2021 to May 12, 2021
One Eligible Entrant Will Win A Trip to Palm Beach
To celebrate nurses from "National Nurses Day" (5/6/21) through "International Nurses Day" (5/12/21), 77 WABC and WABCradio.com will have special programming saluting area nurses.
One component of the celebration is an online contest where one nurse will win a three day / two night trip for two to Palm Beach, Florida.
From April 30 to May 7 9AM, RNs and LPNs who live in New York, New Jersey or Connecticut, should click here to send an email with all of the following information to enter the contest:
Nurse's Full Name:
Nurse's Email Address:
Age:
Nursing Discipline:
General description of place of employment (i.e. Large Community Hospital in Queens, Nursing Home in Bergen County)
Current Photo
Brief Statement (no longer than 500 words) explaining his/her/their contributions to patient care and any related information demonstrating how he/she/they contribute to excellence in the nursing profession. Up to 24 finalists will be selected for the final round.
CLICK HERE to send your entry email.
Complete details and rules are here.