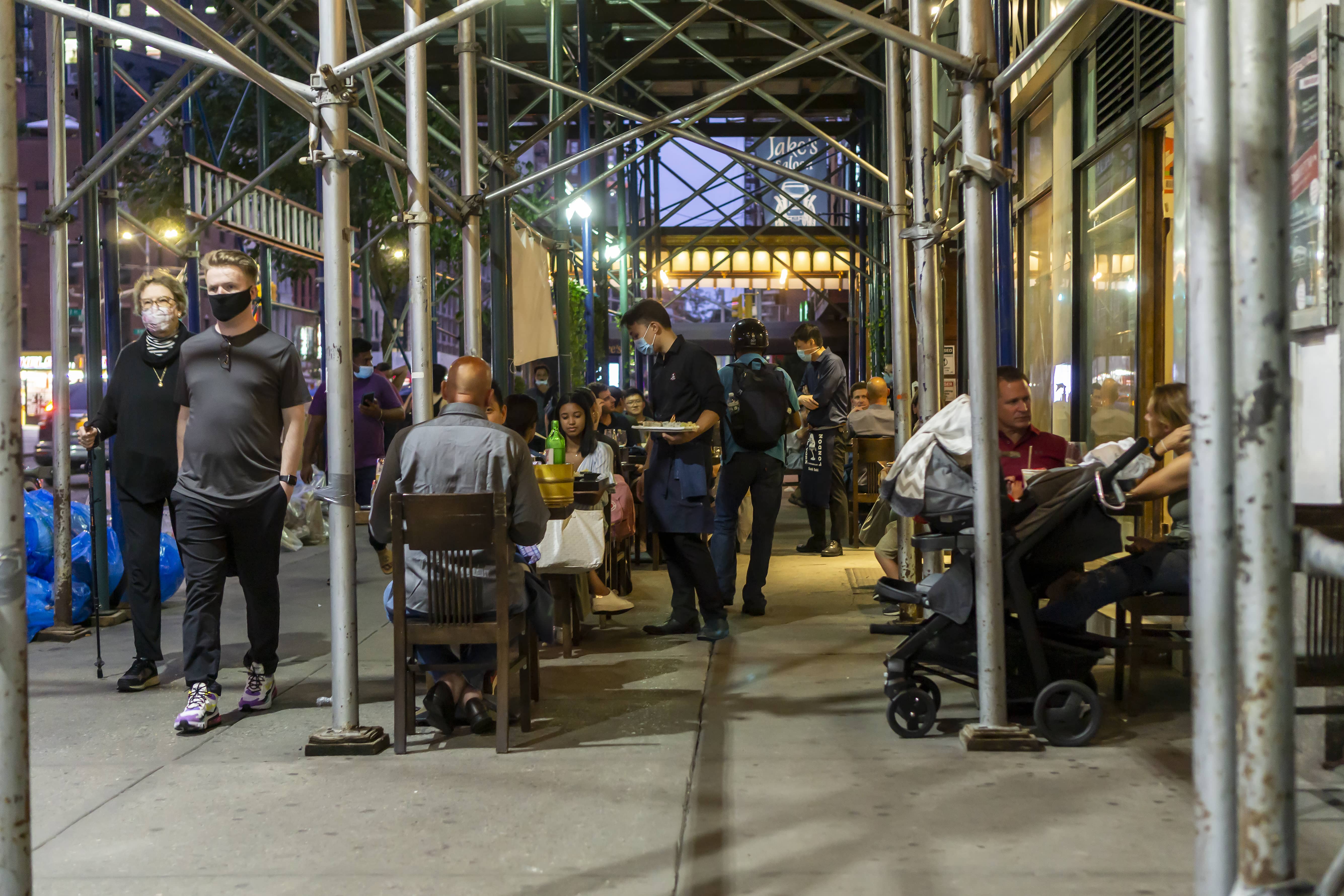 (Photo by Richard B. Levine)
Albany, NY (77WABC) – Hours before New York Governor Andrew Cuomo is expected to have more of his executive power authority removed from him by the state legislature, the embattled 3-term governor says the state will end food and beverage service curfew.
The Governor says the restrictions will be lifted beginning May 17 for outdoor dining areas and May 31st for indoor areas.   In addition, seating at bars will be allowed starting this coming Saturday, May 3rd.
"We know the COVID positivity rate is a function of our behavior, and over the last year New Yorkers have remained disciplined and continued with the practices we know work to stop the spread of the virus," Governor Cuomo said. "Lifting these restrictions for restaurants, bars and catering companies will allow these businesses that have been devastated by the pandemic to begin to recover as we return to a new normal in a post-pandemic world. 
Good news for curfew regulations for catered events as well.   Governor Cuomo also announced that the 1 a.m. curfew for catered events where attendees have provided proof of vaccination status or a recent negative COVID-19 test result will be lifted beginning May 17, with the curfew for all catered events set to be lifted May 31. 
The announcement on food and beverage service and catered events comes as Cuomo has been under intense scrutiny by GOP state legislatures and the restaurant industry on strict COVID-19 regulations, which have devastated the industry across the state and especially in New York City.   
For weeks, the Majority has ignored @nysenategop resolutions repealing onerous mandates on our restaurants that have suffered under the Governor's arbitrary rules.

While we welcome an end to the nonsensical food with alcohol requirement, an end to the curfew order must be next. pic.twitter.com/bQWlLMiKld

— Rob Ortt (@SenatorOrtt) April 27, 2021
The New York State Restaurant Association responded to the news of relaxing restrictions on catering and restaurants.
"We thank the state for listening to our request for a reopening plan, bringing New York in line with many of our neighbors, said Melissa Fleischut, President and CEO of the New York State Restaurant Association (NYSRA).  "With vaccinations going up and positivity rates going down, the hospitality industry can set our sights on rebounding this spring and summer as we scratch and claw our way back to profitability, which for many has seemed impossible."
 On April 26, Governor Cuomo announced that spectator capacity at large-scale outdoor event venues, including professional and collegiate sports and live performing arts and entertainment, will increase from 20 to 33 percent beginning May 19.