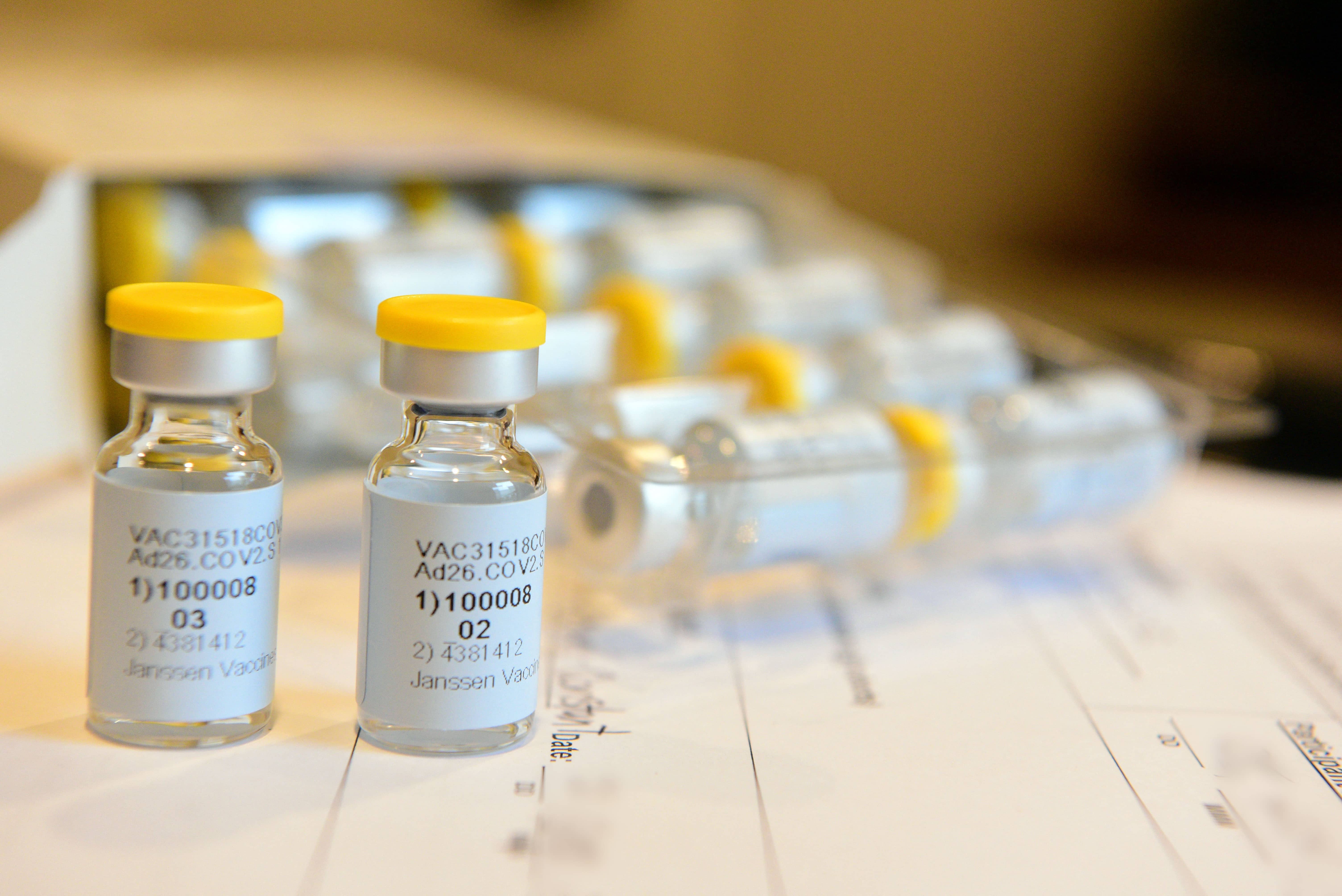 Photo by Cheryl Gerber via Abaca/Sipa USA
Washington, DC (77WABC)-In a joint statement this morning the Centers for Disease Control and The Food and Drug Administration are recommending a pause in the administration of the Johnson & Johnson Covid19 vaccine.
Today FDA and @CDCgov issued a statement regarding the Johnson & Johnson #COVID19 vaccine. We are recommending a pause in the use of this vaccine out of an abundance of caution.

— U.S. FDA (@US_FDA) April 13, 2021
As of April 12, more than 6.8 million doses of the Johnson & Johnson (Janssen ) vaccine have been administered in the U.S. CDC and FDA are reviewing data involving six reported U.S. cases of a rare and severe type of blood clot in individuals after receiving the J&J vaccine.
In these cases, a type of blood clot called cerebral venous sinus thrombosis (CVST) was seen in combination with low levels of blood platelets (thrombocytopenia). All six cases occurred among women between the ages of 18 and 48, and symptoms occurred 6 to 13 days after vaccination.
On Tuesday morning, New York State Health Department Commissioner Howard Zucker released this statement in regards to Johnson & Johnson Vaccine appointments at mass vaccination sites throughout the state.
On Monday, Nebraska State Health Officials gave an update on a Douglas County man who suffered a blood clot after receiving a Johnson & Johnson vaccination is still in the hospital.  The update was provided Monday morning during Gov. Pete Ricketts' regularly scheduled news conference on the Nebraska COVID-19 response.
You can watch a portion of that update here:
Right now, the CDC is investigating what caused the "significant medical event," specifically referred to as a thromboembolic event — or blood clot — to form. Dr. Gary Anthone, chief medical officer with the Nebraska Department of Health and Human Services, said that as of Friday, the person who developed a blood clot after receiving the Johnson & Johnson vaccine was still at UNMC in "guarded condition."
The CDC says it will convene a meeting of the Advisory Committee on Immunization Practices (ACIP) on Wednesday to further review these cases and assess their potential significance.
The FDA will review that analysis as it also investigates these cases. Until that process is complete, both the CDC and FDA say "we are recommending a pause in the use of this vaccine out of an abundance of caution. This is important, in part, to ensure that the health care provider community is aware of the potential for these adverse events and can plan for proper recognition and management due to the unique treatment required with this type of blood clot."
The two federal agencies are planning a 10 am briefing.   77WABC will be covering the briefing and bring you the latest updates on this developing story.