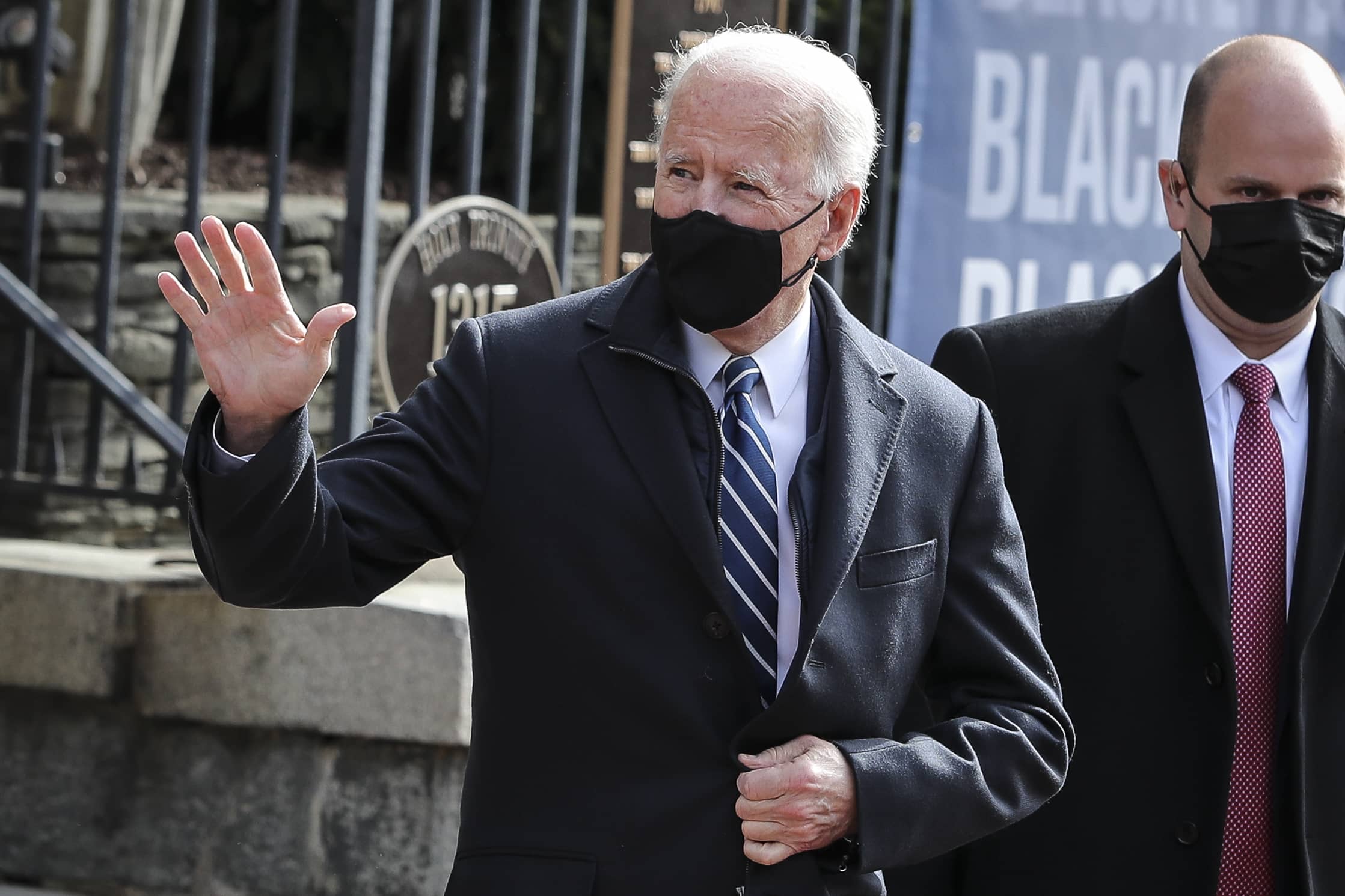 President Joe Biden, waves as he leaves the Holy Trinity Catholic Church in the Georgetown neighborhood of Washington, DC on January 24, 2021. (Photo by Oliver Contreras/Sipa USA)
WASHINGTON DC (77WABC/AP) – When it comes to the border crisis, President Biden's approval rating is tanking.
According to an Associated Press-NORC poll just 24% of Americans approve of Biden's handling of the border, compared to 35% who have no strong opinion and 40% who disapprove, the poll showed. Only 44% of Democrats said they approved, while just 8% of Republicans said the same.
Nearly 60% of respondents said that safely accommodating unaccompanied children was the most important border-related issue, while 65% said the same about reuniting families. Over half said that increasing border security should be a high priority, and just under half said the same regarding immigrants overstaying their visas.
According to the poll, Americans think reuniting parents and children who were separated at the border and providing safe treatment to these unaccompanied children should be high priorities for the federal government. About half say increased security at the U.S.-Mexico border should be a key concern for Biden's immigration agenda.  Other issues,  including deportation, guest worker visas, and providing a path to citizenship, are considered to be of less importance.
The US is on track to encounter more than 2 million migrants at the US-Mexico border by the end of the fiscal year marking a record high.
Data shows that up to 1.1 million single adults are expected through September, along with up to around 828,000 families and more than 200,000 unaccompanied children. Border Patrol encounters are expected to continue to rise month-by-month, according to the projections, which can vary.