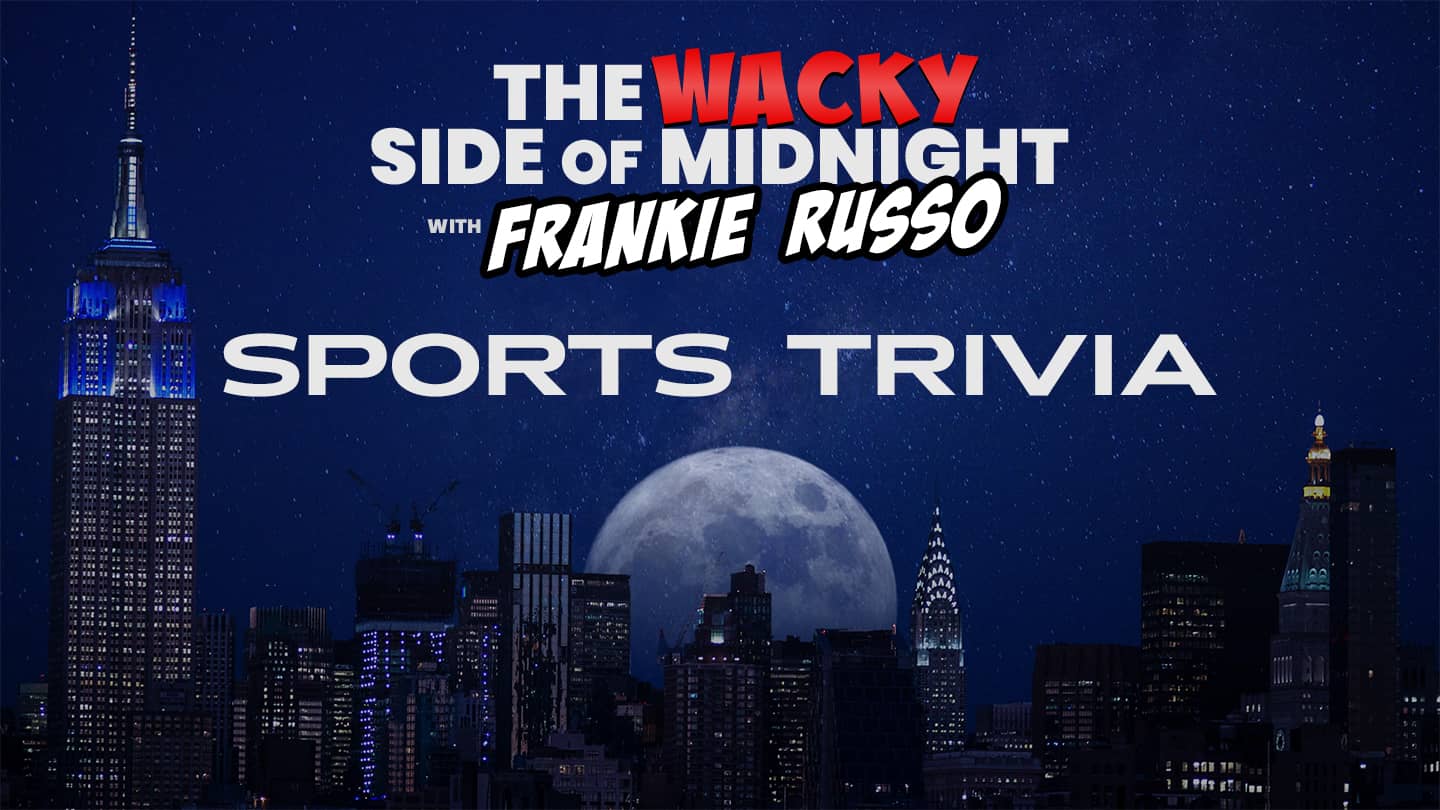 Listen to The Wacky Side of Midnight every Saturday and Sunday and be the 7th caller when you hear the cue to call for your chance to play the game.
Frankie Russo will ask a sports trivia question.
You will have to get the answer to the question right in order to win a 77 WABC Sticker and Frankie Russo t-shirt!