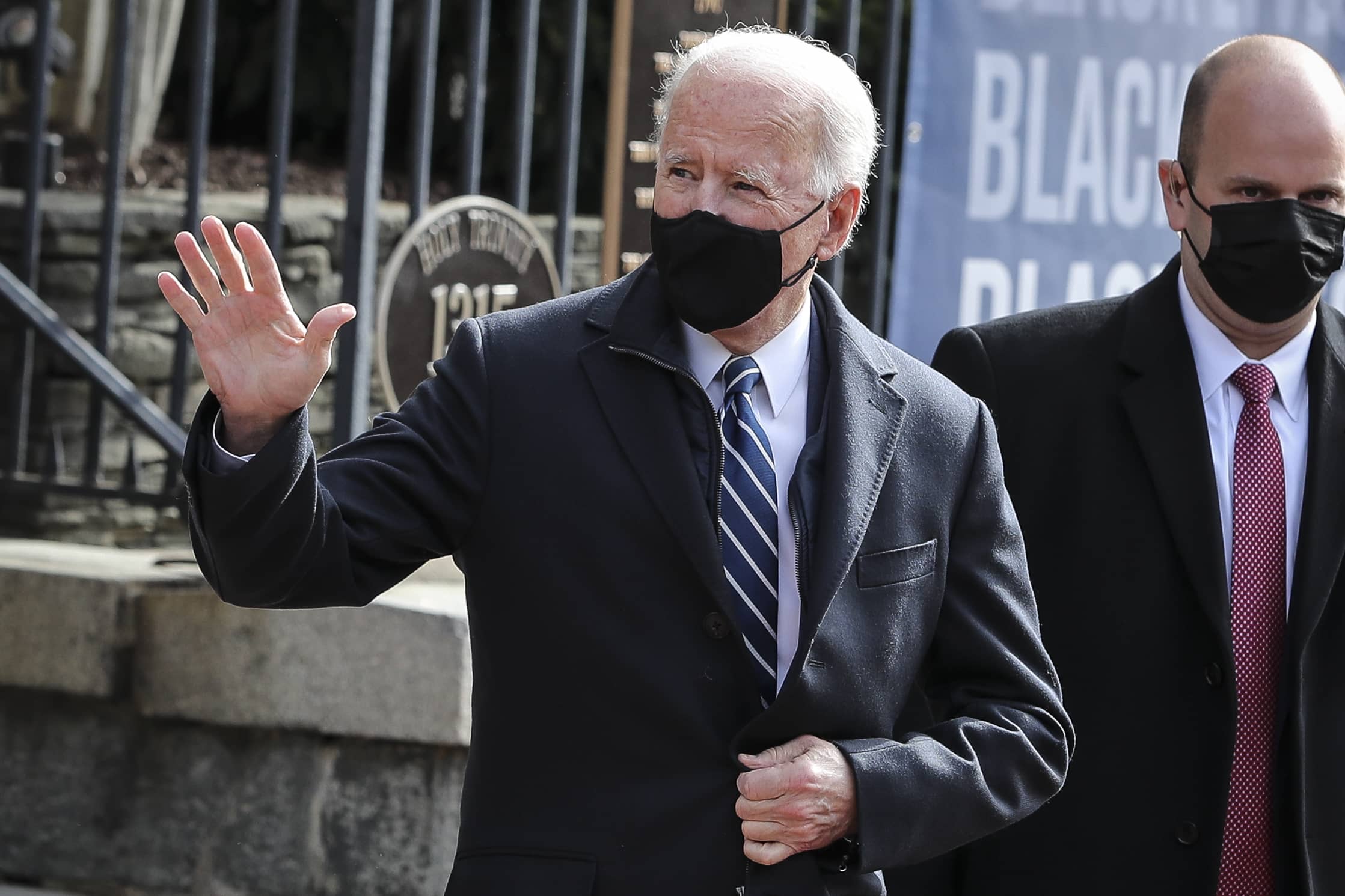 President Joe Biden, waves as he leaves the Holy Trinity Catholic Church in the Georgetown neighborhood of Washington, DC on January 24, 2021. (Photo by Oliver Contreras/Sipa USA)
WASHINGTON (AP) — President Joe Biden has signed an executive order revoking a Pentagon policy that largely barred transgender individuals from joining the military.
The new order, which Biden signed during a meeting Monday with Defense Secretary Lloyd Austin, overturns a ban ordered by President Donald Trump. It also immediately prohibits any service member from being forced out of the military on the basis of gender identity.
Biden's order says that gender identity should not be a bar to military service. "America is stronger, at home and around the world, when it is inclusive. The military is no exception," the order says.
In reversing the Trump administration's ban on transgender people in the military, @POTUS says he is "reinstating a position which previous commanders as well as the secretaries have supported."

— Ali Rogin (@AliRogin) January 25, 2021