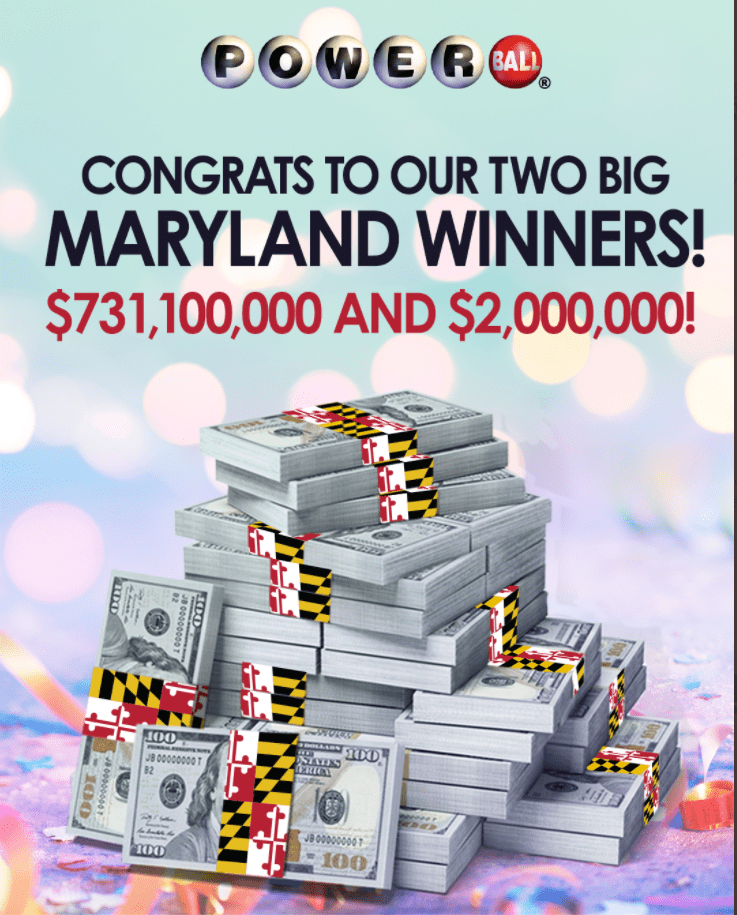 Lonaconing, Maryland (77WABC) – It's a powerhouse mystery over a Powerball winning.   All eyes are on the tiny Maryland town of Lonaconing — where someone purchased the winning Powerball ticket worth $731 million dollars!
The jackpot ticket was purchased at Richard Ravenscroft's Coney Market.   The tiny mining town sits in the northwest corner of the state of Maryland, approximately 108 miles south of Pittsburgh and only has a population of 1,214 people according to census numbers in 2010.
"We got the call at seven o'clock when the lottery commission that we had sold our store had sold the winning lottery ticket," said Richard Ravencroft, owner of the market which sold the winning ticket.
Maryland is one of seven states in our nation where lottery winners have the choice to stay anonymous.    As a result, the mystery is swirling as to who purchased that winning ticket.
In addition to the Coney Market selling the multi-million dollar Powerball jackpot, AC&T #130 in Hagerstown sold a Powerball ticket with Power Play worth $2 million for the same drawing.
"Congratulations to our winners in the Powerball drawing," said Maryland Lottery and Gaming Director Gordon Medenica. "This is a truly exciting day for Maryland as we wait to see who will step forward to claim the jackpot and the $2 million prize!"
The $731.1 million jackpot is the 4th-largest in Powerball jackpot history and the 6th-largest in U.S. lottery history.  It is by far the largest prize in the Maryland Lottery's history, easily outdistancing the $218.6 million share of a $656 million Mega Millions jackpot claimed anonymously by The Three Amigos in the March 30, 2012 drawing.
The Jan. 20 drawing marks Maryland's first Powerball win since 2011 and third overall.
Somebody just made Powerball and Maryland Lottery history! A lucky player purchased a ticket in Allegany County and won Maryland's biggest prize ever — the $731.1 million Powerball jackpot! Maryland also had a $2 million winner in Washington County. https://t.co/1mcajBbAHP pic.twitter.com/3IRv35MAPC

— Maryland Lottery (@MDLottery) January 21, 2021
The state and the retailers are also winners. The jackpot win generates approximately $49 million in Maryland state taxes on the prize (8.95 percent withholding tax for state residents) if the winner takes the lump sum cash option.
Coney Market will receive a $100,000 bonus from the Maryland Lottery for selling the jackpot-winning ticket.  AC&T will receive a $5,000 bonus for selling the second-tier winning ticket with Power Play.
Coney Market store owner Richard Ravenscroft says he plans on sharing the wealth his store received from the winning lottery ticket with his store employees.   He also says he plans on renovating the market with some of the prize earnings as well.