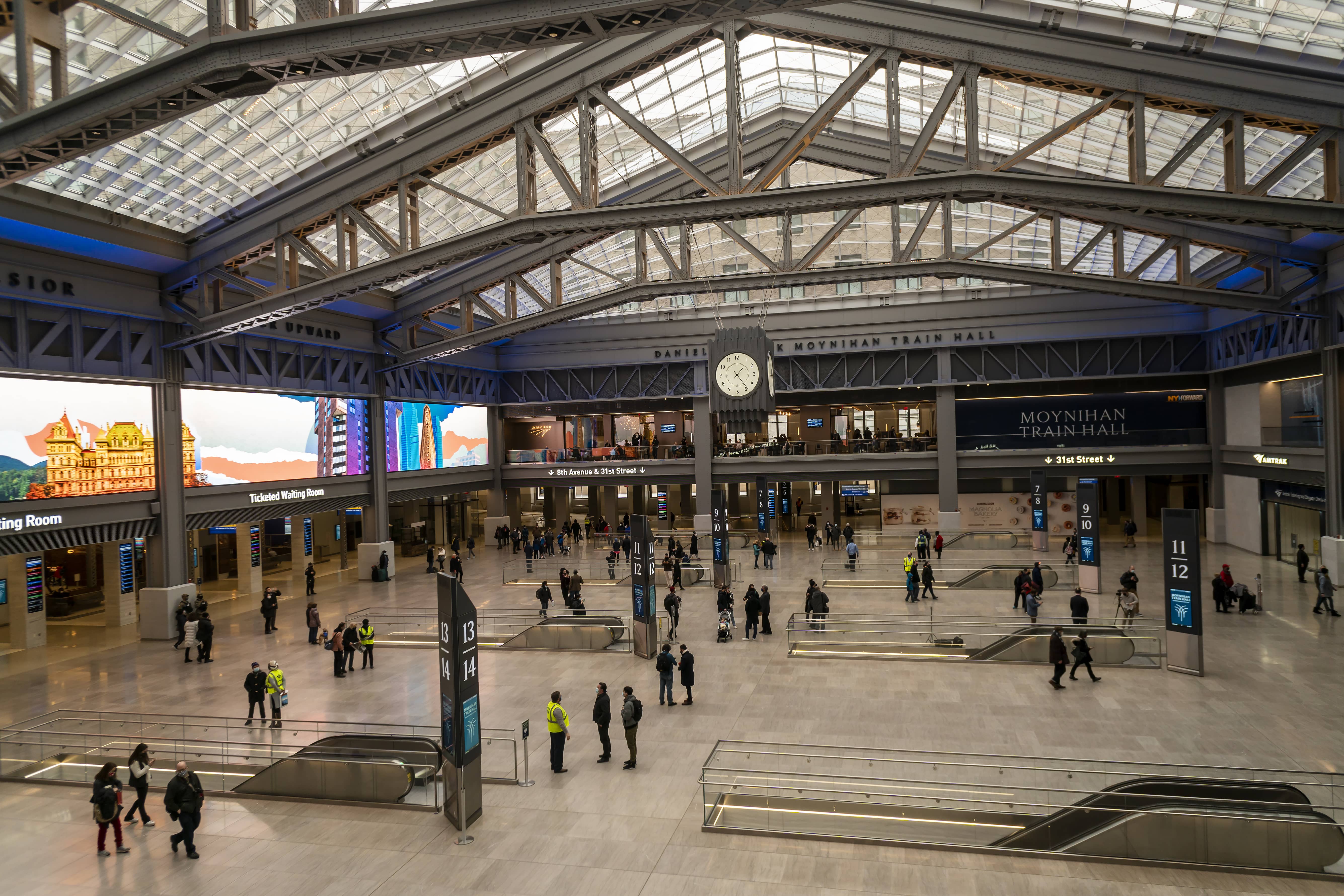 Visitors to the Daniel Patrick Moynihan Train Hall at Pennsylvania Station in New York enjoy the new space on opening day, Friday, January 1, 2021. (ÂPhoto by Richard B. Levine)
NEW YORK (77 WABC) – Train stations aren't just a hub to get you from point A to point B. It can serve as the sole purpose of your outing, especially in New York City.
The Moynihan Train Hall opened at New York's Penn Station on January 1st and is aesthetically pleasing.  The century-old Farley Post Office building on 8th Avenue officially transformed into a new passenger hall for travelers.
The 1.6 billion dollar facility features a skylit marble waiting area, a one-acre sky-lit atrium, a signature clock, cutting-edge technology, clear wayfinding, full accessibility and museum-caliber public art.
"This is a work of art in a way we don't build anymore. It's almost too ambitious. It's almost too beautiful. It's almost too breathtaking," Governor Andrew Cuomo said last month. "This is a great public work."
Eventually the second-story mezzanine will be home to dining and retail.
If you are looking for a COVID friendly activity, check out the Moynihan Train Hall!