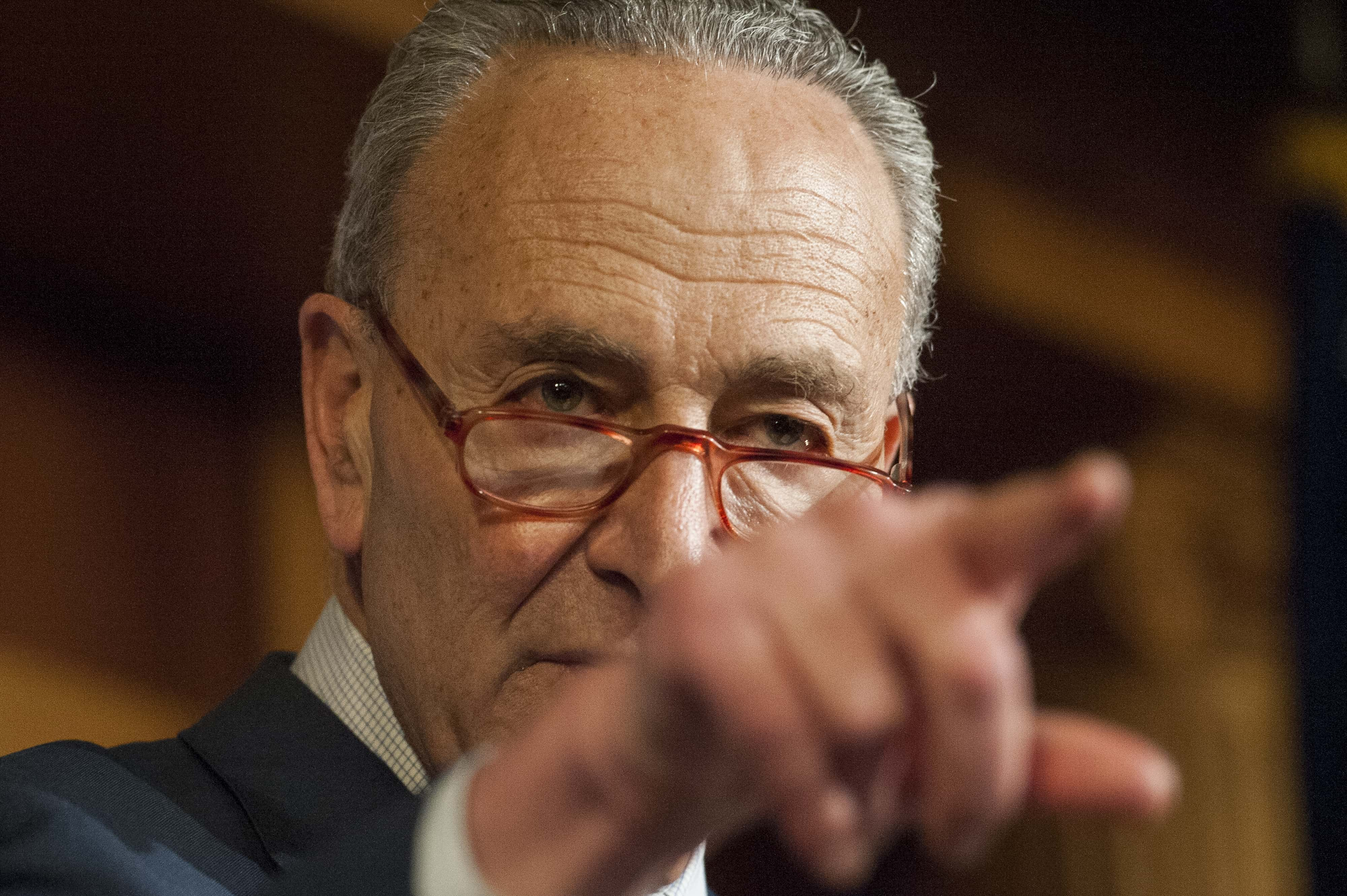 NEW YORK (77WABC) – Soon to be Majority Leader New York Congressman Schumer announced Tuesday that he is calling for authorities to add Capitol rioters to a national no fly list.
Schumer said he wants to more other violent clashes occurring specifically at the January 20th Presidential inauguration for Joe Biden.
The New York Democrat says in a Tuesday press release that he spoke with FBI Director Christopher Wray and "made [the] case for 'no fly' inclusion."
"Schumer will say many who stormed the Capitol — the 'demonstrators' — meet the criteria to be placed on the federal security list as 'threats to the homeland' and adding these individuals to the list ahead of Jan. 20th, the inauguration, makes sense given continued threats of violence across online mediums and the federal government's own concerns. Many who stormed the Capitol traveled from afar and some were later arrested in airports when they landed — far from Washington."
Federal authorities have made approximately 80 arrests thus far in the deadly Capitol invasion that left five people dead, one of whom was a Capitol police officer.
Schumer was also heckled by a foul mouthed bystander.  Take a listen here:
Woman berates @SenSchumer on NYC street
Hear what she had to say here👇 pic.twitter.com/7hcddyNWDS

— TalkRadio 77 WABC (@77WABCradio) January 12, 2021