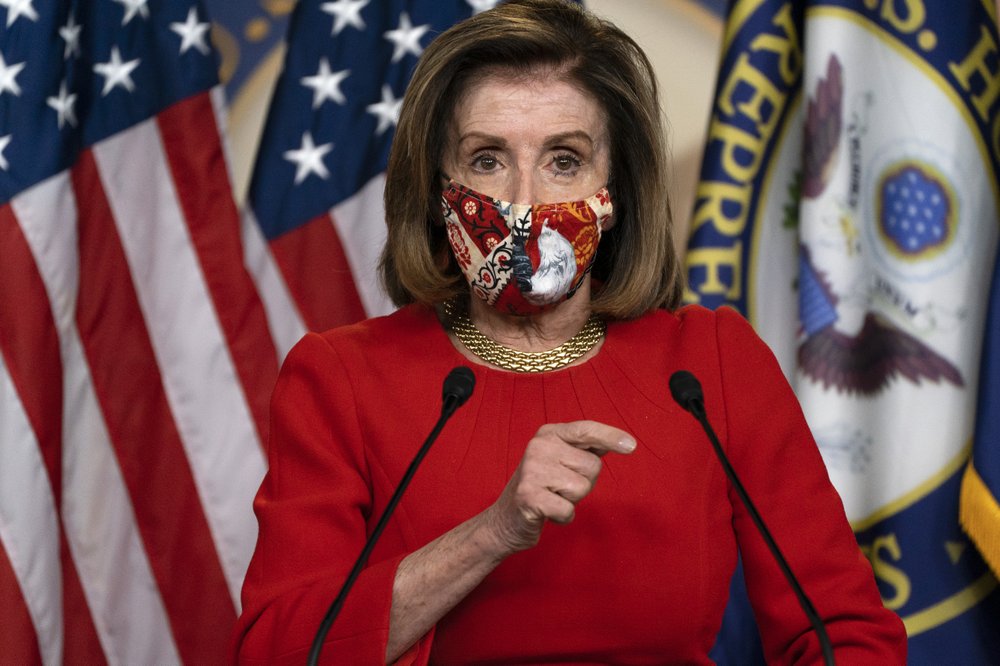 WASHINGTON DC (77WABC) – At their 11am session Monday, House Democrats introduced an article of impeachment against President Donald Trump for "Incitement of Insurrection" when a mob violently breached the Capitol last Wednesday.  Read it below:
Speaker Pelosi said Democrats' would prefer Vice President Pence to remove Trump by invoking the 25th Amendment, however the GOP lead Senate rejected that.   The 25th Amendement would have declared the President mentally or physically unfit to remain as President.
In a letter to fellow Democrats, the Speaker vowed to bring a vote on impeachment in the absence of action by Pence, setting the stage for an historic first: the impeachment of a president for the second time in his tenure.
"In protecting our Constitution and our Democracy, we will act with urgency, because this President represents an imminent threat to both," Pelosi wrote in the letter to rank-and-file colleagues. "As the days go by, the horror of the ongoing assault on our democracy perpetrated by this President is intensified and so is the immediate need for action."
"This President is guilty of inciting an insurrection. He has to pay a price for that," says Speaker Pelosi. She says she intends to keep the pressure on POTUS to leave office as soon as possible, threatening to initiate impeachment proceedings. https://t.co/QPg5SeXdlB pic.twitter.com/R38kZAT1F3

— 60 Minutes (@60Minutes) January 11, 2021