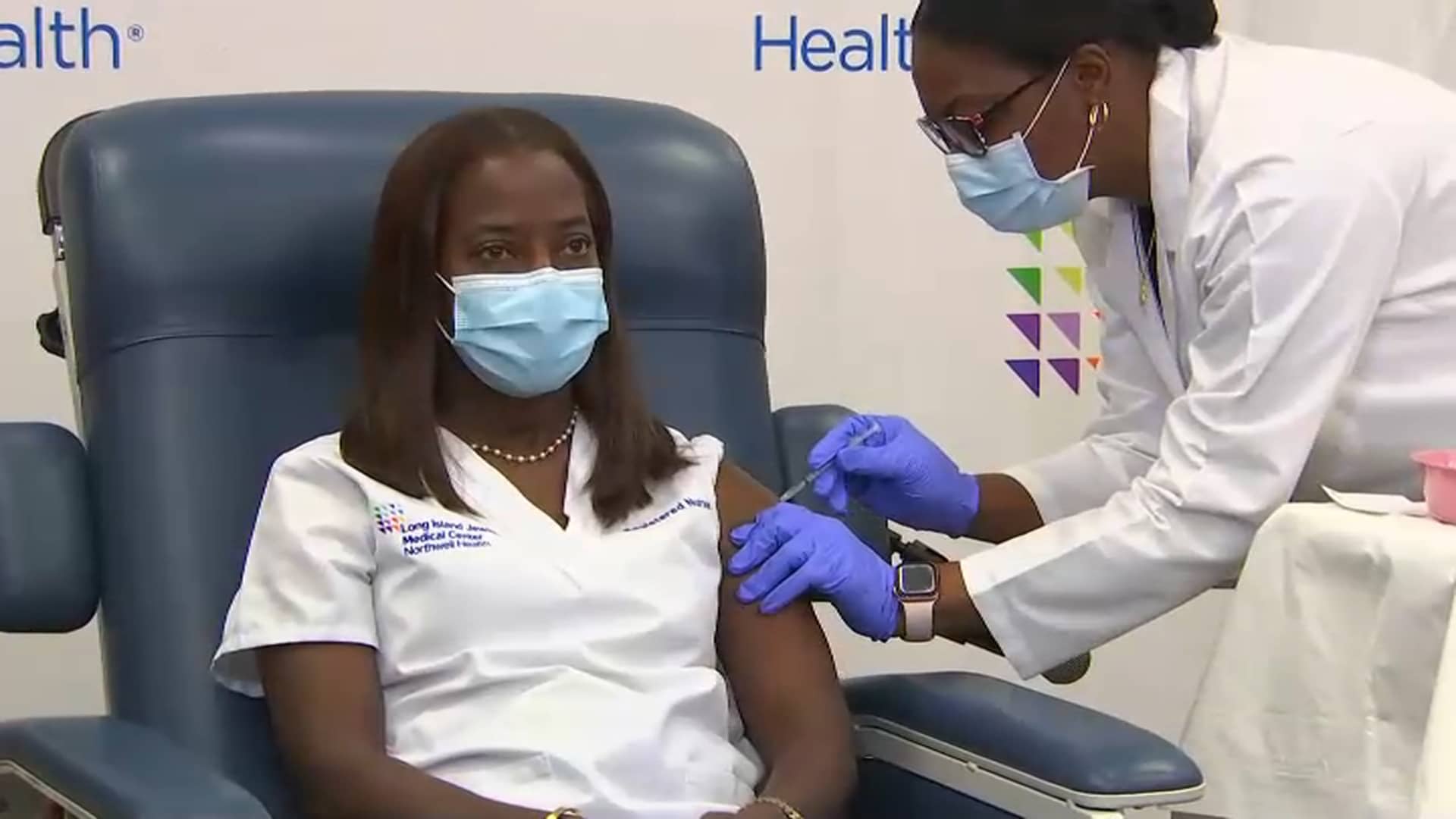 NEW YORK CITY (77WABC) – New York City Mayor Bill de Blasio said the city will use schools, pop-up clinics, and "whatever it takes" to reach 1 million people within the month.
However, around 630,000 vaccine doses have been sent to the Empire State, but just 203,000 doses have received the first data as of Wednesday, state data shows.  The figure, around 32 percent, is slightly higher than the national rate, with around 22.5 percent of the 12.4 million doses distributed being administered according to the Centers for Disease Control and Prevention.
Mark Levine, the NYC Councilmember, Chair of Health Committe District 7 (Washington Hghts, W. Harlem, UWS) tweeted over the weekend, "Vaccination in New York City is basically only occurring during regular business hours. Very little on weekends. Almost none on holidays. We are in a war-like situation. We need to be vaccinating TWENTY FOUR-SEVEN. We are losing precious time."
He also added the graphic below which shows exactly when Covid-19 vaccines are being administered throughout the New York City.  You can see that on weekends, the covid-19 vaccine is not being adminstered like it is during the week.
The COVID-19 death toll in the United States has surpassed 350,000 as experts anticipate another surge in coronavirus cases and deaths stemming from holiday gatherings over Christmas and New Year's.
Data compiled by Johns Hopkins University shows the U.S. passed the threshold early Sunday morning. More than 20 million people in the country have been infected.