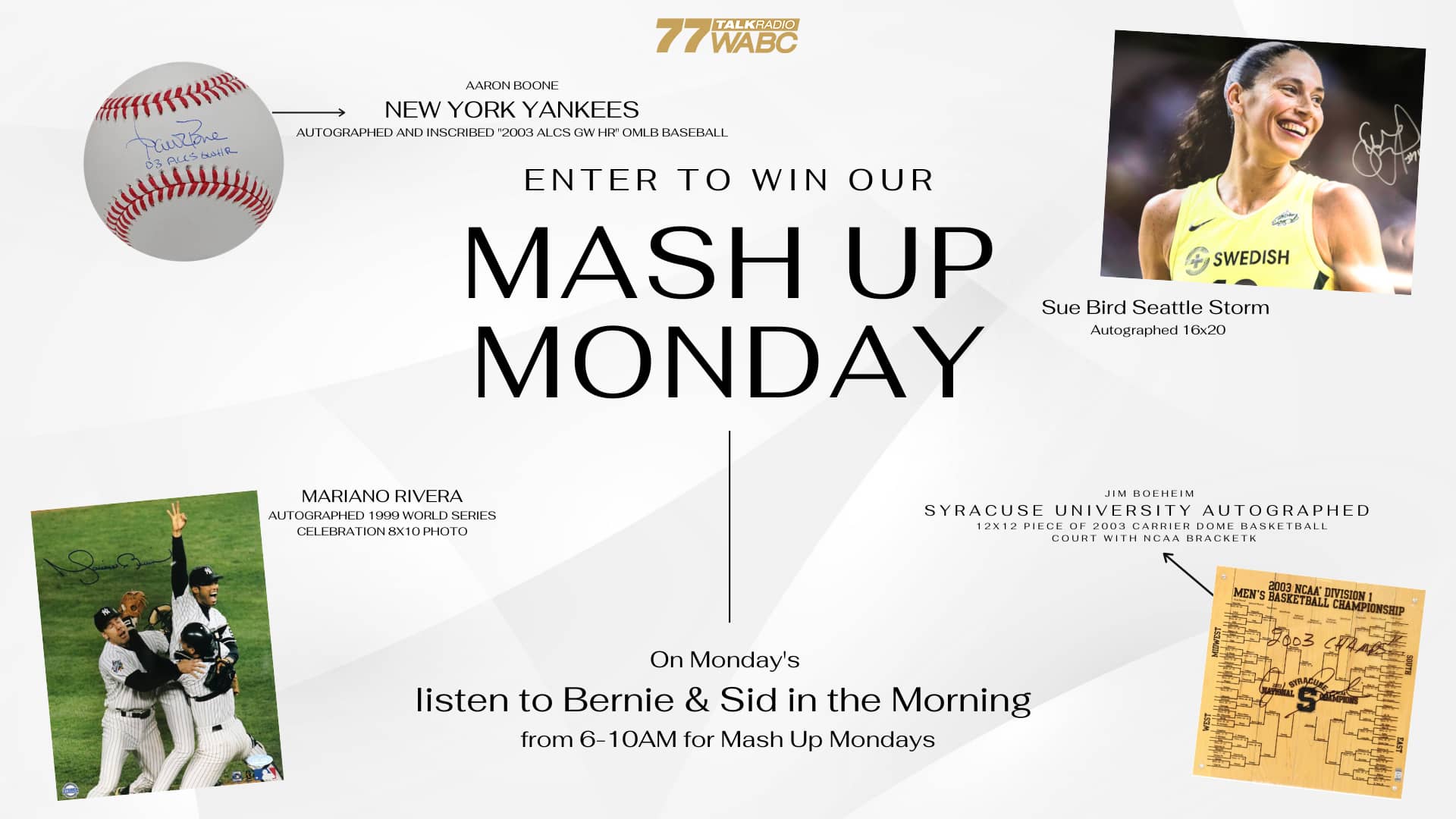 On Mondays, listen to Bernie & Sid in the Morning from 6-10AM for Mash Up Mondays. 
Listen for Mash Up Mondays – Call in and guess the titles and artists of all the songs played.
Powered by our friends at Brandon Steiner's new sports market place collectiblexchange.com
We have your chance to win items such as a Seattle Storm's Sue Bird Autographed Photo, a Signed Hockey Puck from Rangers Stanley Cup Captain Mark Messier, or a Knicks Hall of Fame World Champion Guard Walt "Clyde" Frazier Autographed Photo.
Click here for Official Contest Rules