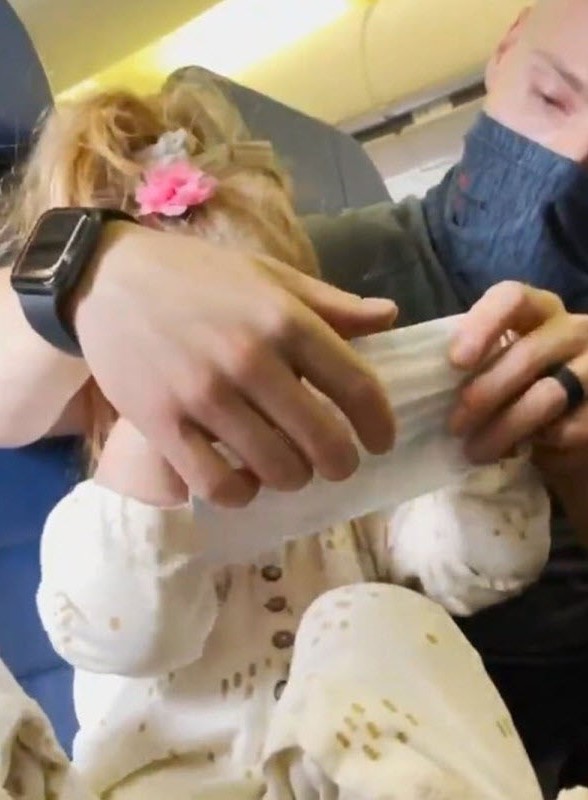 NEW JERSEY (77WABC) – The video has now gone viral and causing outrage across the country.  A beautiful family of three is kicked off a United Airlines flight from Denver to New Jersey's Newark Airport after the couple's two year old daughter refuses to wear a mask.
Mom Eliz Orban posted the video in which you can see that after the child refuses to wear the mask, the toddler's father covers the child with a blanket in order to adhere to the airline's policy that anyone age two and up must wear a mask to hamper covid spread.
In the video you can also see a flight attendant approach the family as the sheet is over the child.  He says to Orban's husband, "Hello, sir, I'm going to have to ask you to grab your belongings and exit the aircraft."
"You've gotta be kidding me," replied Orban's husband in disbelief.
"We just got kicked off the flight because our 2-year-old would not put on a mask, and we tried," said a tearful Orban in the video.
Orban also claims that they've been all banned for life from flying with United Airlines and that all of their bags including the toddler's car seat was sent to New Jersey without them.  Watch the video below and decide for yourself.