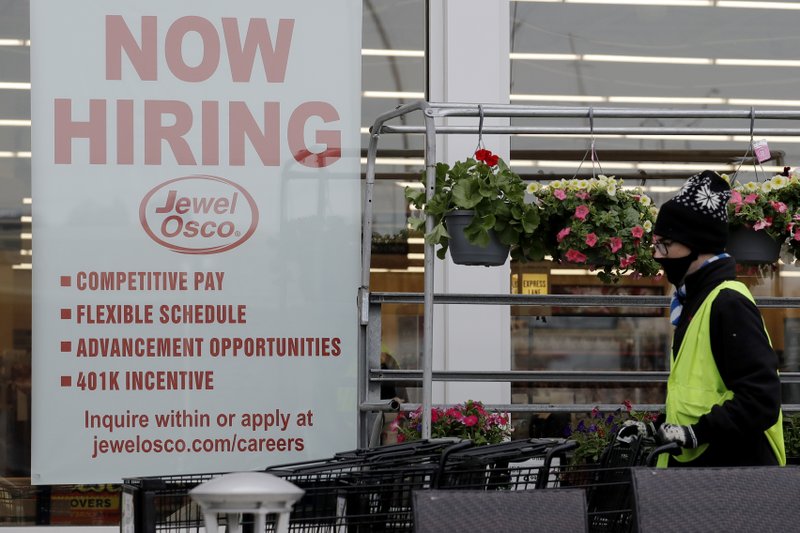 WASHINGTON (AP) — With the viral pandemic accelerating across the country, America's employers sharply scaled back their hiring last month, adding 245,000 jobs, the fewest since April and the fifth straight monthly slowdown.
At the same time, the unemployment rate fell to a still-high 6.7%, from 6.9% in October as many people stopped looking for work and were no longer counted as unemployed, the Labor Department said. November's job gain was down drastically from a 610,000 gain in October.
Friday's report provided the latest evidence that the job market and economy are faltering in the face of a virus that has been shattering daily records for confirmed infections. Economic activity is likely to slow further with health officials warning against all but essential travel and states and cities limiting gatherings, restricting restaurant dining and reducing the hours and capacity of bars, stores and other businesses.
Unless Congress enacts another rescue aid package, more than 9 million unemployed people will be left without any jobless aid, state or federal, beginning after Christmas.