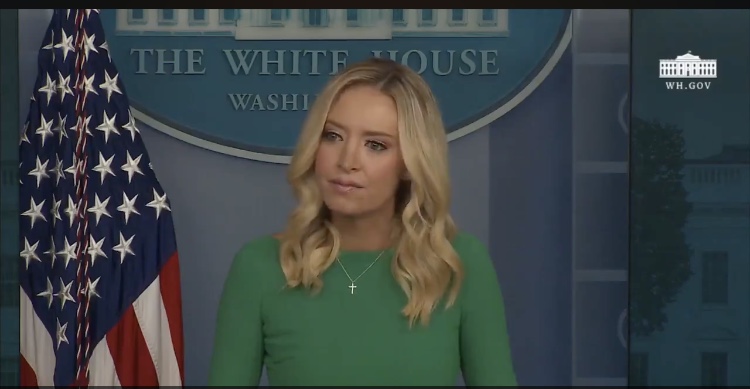 WASHINGTON DC (77WABC) – White House Press Secretary Kayleigh McEnany held a press conference today at the White House where she talked about voter fraud and the extraordinary effort by the Trump adminstration's Operation Warp Speed to produce two highly effective vaccines.
McEnany hasn't spoken from the White House podium since early October.
Both vaccines, one by Pfizer, the other Moderna exceeded all expectations with the time it was developed and effective rate.  Both vaccines have about a 95% efficacy rate and researchers report little side effects.  Early indicators show the vaccine could be available to 20 million Americans next month at no cost to them.  The most vulnerable and front line workers will be elgible first.  McEnany reiterated Pfizer was working with Trump Adminstration and Operation Warp speed when it was given 1.95 billion dollars to manufacture and distribute their covid vaccine.
McEnany also blasted democrats.  She said, "While democrats were pursuing a highly divisive, entirely baseless impeachment endeavor as far back as January 13th, this President, the Trump Adminstration, and the National Institute of Health was partnering with Moderna and working on this vaccine for the American people."