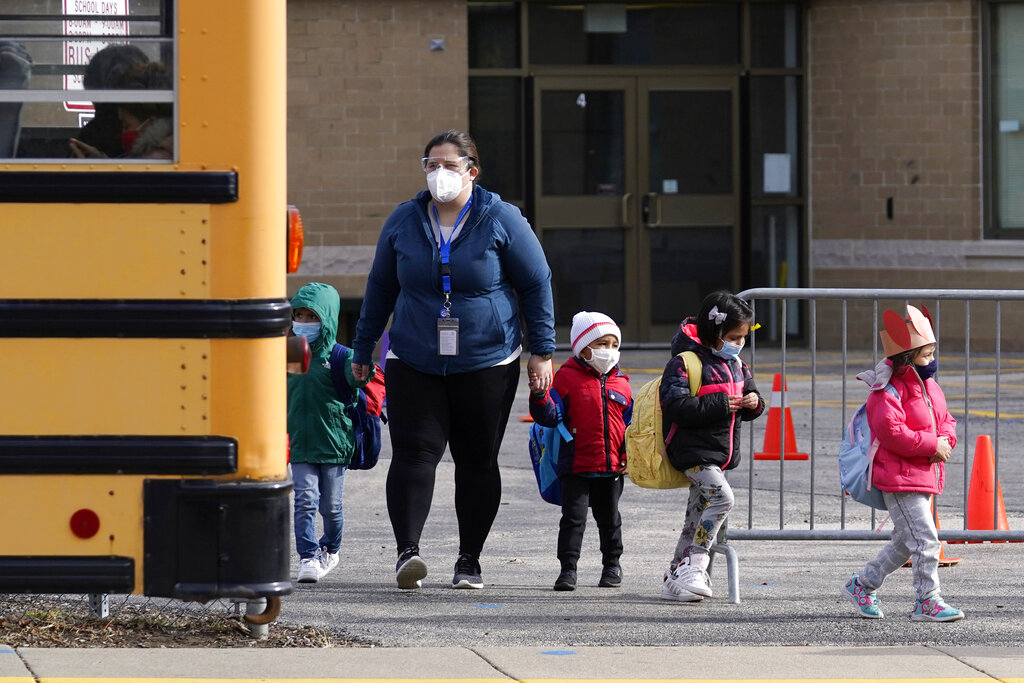 WASHINGTON DC (77WABC) – During a news conference Thursday, Centers for Disease Control Director Dr. Robert Redfield, said that data shows that students acquire Covid-19 at home rather than in school.  He reiterated that schools should stay open.
"Using the data to make decisions particularly as it relates to K through 12's and institutes of higher learning, these clearly the data supports that it's really important from a public health perspective, both in the pandemic as well what you'll hear about in a minute, that these schools stay open," said Dr. Redfield.
He added, "Our big threat for transmission is not the public square, it's small family gatherings…where people become more comfortable," he explained. "They remove their face mask and they get together, and it's a silent epidemic that begins to transmit."
This comes amid new schools closures in New York City.  Despite the in-school 7 day rolling average positivity rate being less than 1%, Mayor de Blasio is using the overall city positivity rate of 3% as the threshold to close down schools.
CDC Director Robert Redfield: It's very important that schools stay open pic.twitter.com/ylnazduooS

— Team Trump (@TeamTrump) November 19, 2020