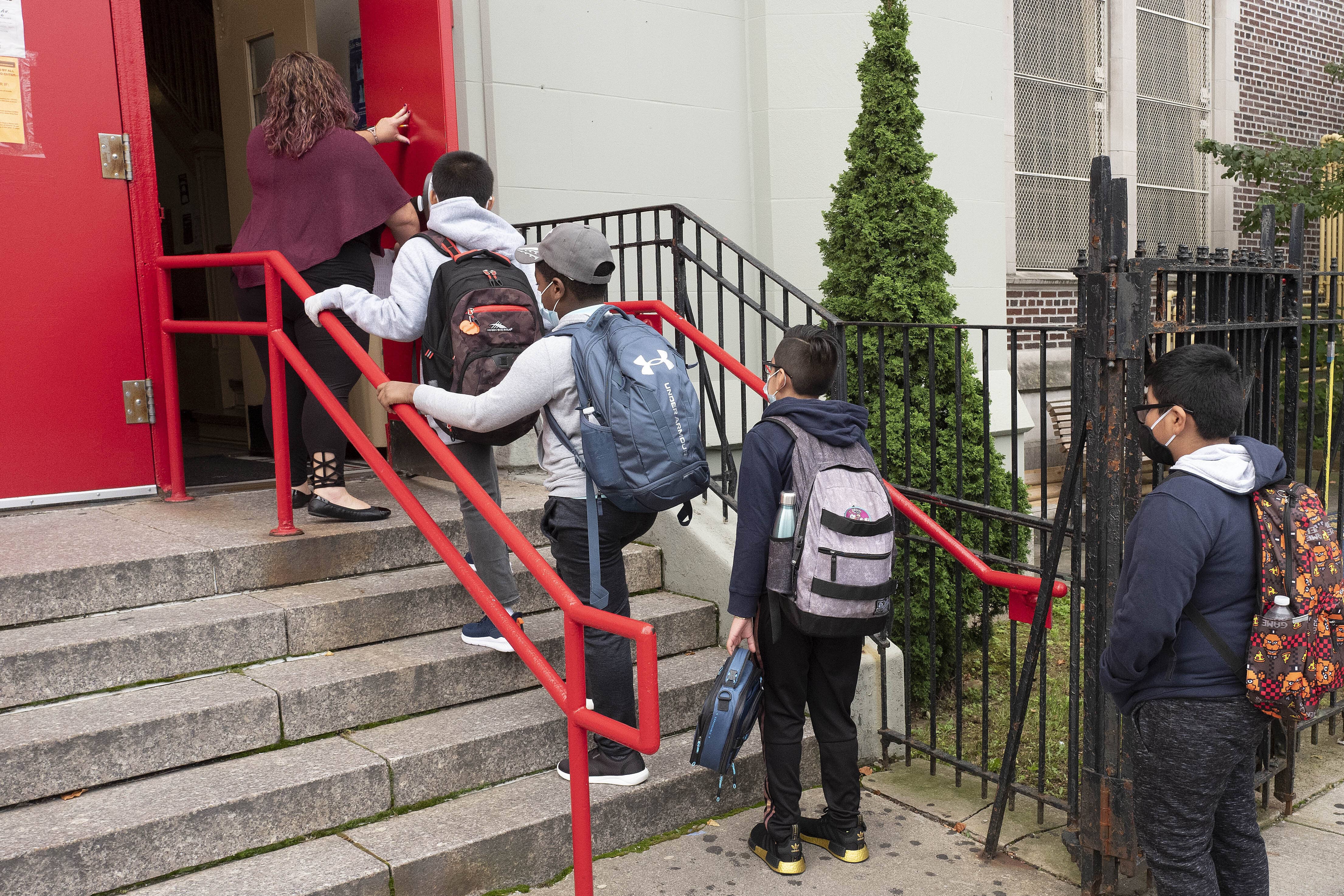 (AP Photo/Mark Lennihan)
NEW YORK (77WABC) – After 3 years, the Black Lives Matter At School resolution has passed and the initiative will be implemented in New York City public schools.
MORE-UFT, which is the Movement Of Rank and File Educators Health Justice Working Group of the United Federation of Teacher union in New York City, announced the iniativie in a tweet Wednesday.  It's unclear when this will be implemented.
WABC Radio host Rich Valdes had strong words for the resolution's passage. "This flies in the face of Americanism, inclusion, and unity by promoting the plight of one racial group over all others."  Valdes, who is Latino and ammember of President Trump's National Diversity Coalition, added, "Per their (Black Lives Matter) website, BLM's own adherance to Marxist principles are incongruent with most Americans."
Read the full resolution here.
Exciting news! Our #BlackLivesMatterAtSchool resolution finally— after 3 years— passed at today's delegate assembly. Thankful for all the folks who worked hard to make this happen especially @Blm_edu_nyc @BLMAtSchool! #BlackLivesMatter

— MORE-UFT (@MOREcaucusUFT) November 18, 2020