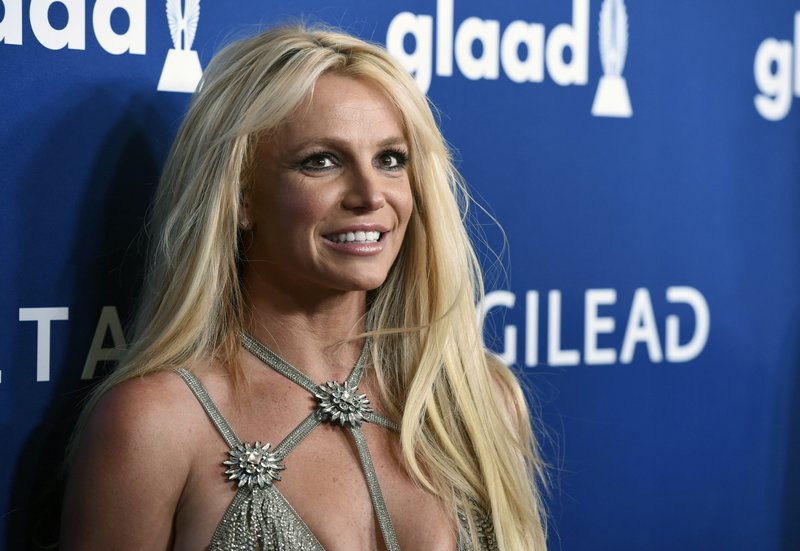 LOS ANGELES (77WABC/AP) —Pop star Britney Spears's bid to remove her father, James Spears, from the conservatorship of her estate was declined.  James Spears has been her co-conservator since 2008, when the singer suffered a public breakdown. He became sole conservator in 2019.
In a hearing Tuesday, Los Angeles superior court judge Brenda Penny declined to suspend James Spears from his conservatorship, though she did not rule out future petitions for his removal or suspension.
Through her attorney Samuel D. Ingham III, Britney Spears said she fears that her father and will not resume her career so long as he has power over it.
"My client has informed me that she is afraid of her father," Ingham told the judge. "She will not perform again if her father is in charge of her career."
Britney Spears has acknowledged that the conservatorship was necessary when it began, and probably saved her career, and she remained silent both in public and in court for nearly all of its existence, with her attorney acting mostly as a neutral observer.
Dozens of those fans protested outside the downtown Los Angeles courthouse as they do for every Spears hearing, and a few, wearing #FreeBritney face masks, sat in the courtroom that was sparsely attended because of coronavirus spacing guidelines.
For most of the conservatorship James Spears also served as conservator over not just his daughter's finances but her person, giving him great control over her life decisions. He stepped down temporarily from that role last year, citing health reasons, and Britney Spears has requested that his temporary replacement, Jodi Montgomery, be made permanent.
Ingham said Spears has not spoken to her father in a very long time.